Any Flappy Bird fans here? If you didn't get a chance to download the very addictive game on your iOS device, do not be sad. Dong Nguyen, the creator of the super popular game will be bringing the game back to the App Store sometime in August. This time, with an added multiplayer mode.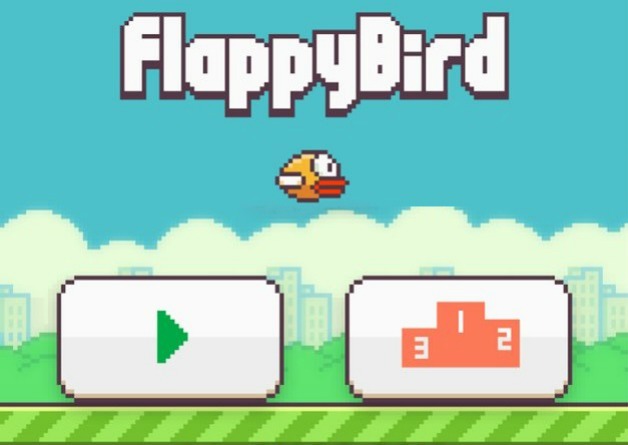 Previously, Nguyen had confirmed that he would be bringing Flappy Bird back, after pulling it from the App Store as he didn't like the fame. The game didn't get popular instantly, it was months before everyone was addicted to it. According to a report, the game had been downloaded more than 50 million times before it was removed from the App Store. The developer also used to earn about $50,000 a day just from ad revenue.
In a recent interview on CNBC's Closing Bell, Nguyen stated that the new version of Flappy Bird would include an all new multiplayer mode. Here's the tweet: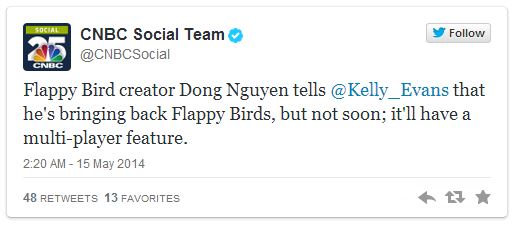 The reporter also tweeted that the game will be less addictive than before and should be released in the App Store in August. Nguyen himself did not confirm the release date for the game.
Anyway, for those who want to get addicted to Flappy Bird again, you'll need to wait till August. We'll let you know as soon as the game goes live. Do you still have Flappy Bird on your device and do you still play it?