The new update for Firefox for Android went live, bringing some much needed improvements to the web browser. Firefox for Android offers a handy sync feature for users of the desktop Firefox, allowing bookmarks, homepages, etc. to be synced across platforms. This makes it an attractive mobile browser option for those already using Firefox on their desktop, but until this update, it wasn't a very attractive proposition.
The primary reason for this is that Firefox for Android was slow. Incredibly slow. Perhaps the slowest major browser available on Android.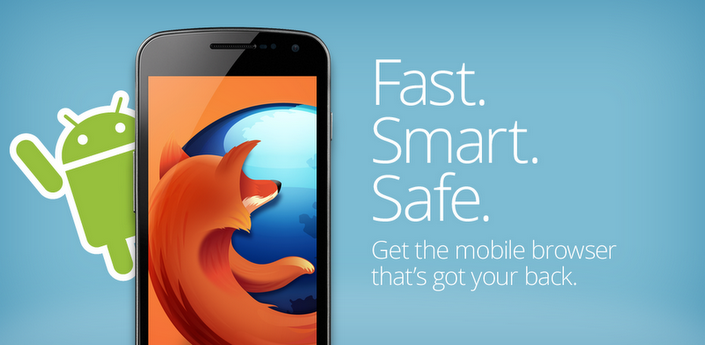 All that has changed with this update, though, thanks mostly to Firefox's new JavaScript engine. The browser has received a massive speed boost, and it now feels very close to being the fastest browser on the platform. In addition to this increased speed, the update also includes a new "Awesome Screen" on launch, which is a handy little homepage containing your last opened tab, links to your most frequented sites, etc.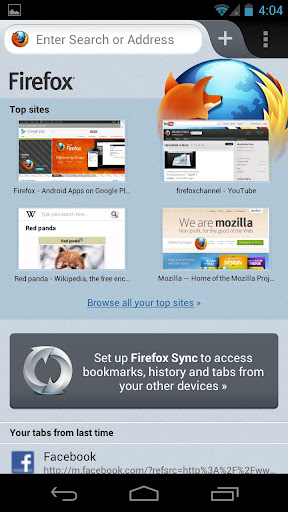 One flaw that still hasn't gone away is the lack of a button to view the desktop version of websites. This is something Chrome, and even the default ICS browser, have had for some time now, and Firefox needs to play catch-up in this regard.
Download Firefox for Android [Google Play Link]
What do you think of this update for Firefox for Android? Would you use this mobile browser on a regular basis now? Share your responses and further thoughts in the comments section.