The Find My iPhone app for iOS devices is one useful app to have. You can locate your lost or stolen device with the help of this app and maybe get it back. Of course, if your device is switched off, then this app can't be of much help. Apple has now released an update to the Find My iPhone app.
Apple's latest update adds driving directions to the location of your device. If you've managed to lose your iDevice, you can simply navigate to its location and hopefully find it there. As mentioned previously, the only problem is that this will not work if the device is switched off. And most of the time, people who steal mobile phones turn it off, so the chances of finding it using Find My iPhone is nil. Still, it is worth a try; especially if you have just misplaced it.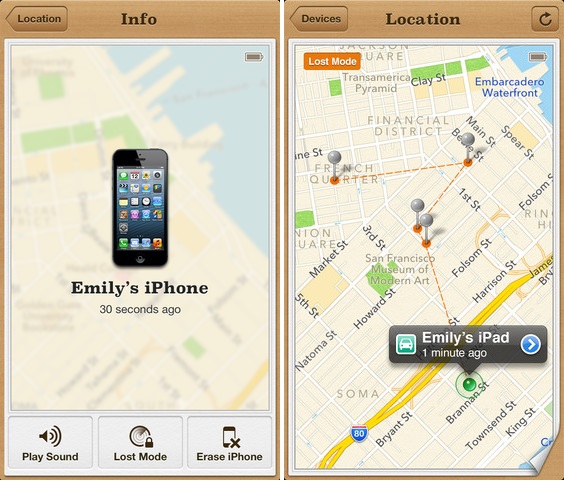 While you're locating and driving/walking towards your lost iDevice, you can activate the Lost Mode, play a sound on your device to warn others and even erase all your data right from the Map view. Lost Mode locks your device with a 4 digit lock code and displays a message of your choice. This is useful if you've left your iPhone at the school, playground, a friends place etc. The driving directions only work in iOS 6, so make sure you're on iOS 6 before losing your iDevice.
Find My iPhone is available for free in the App Store. Plenty of users have located their lost iPhone using this app, so it is definitely worthwhile having.
Download Find My iPhone for iPhone, iPod Touch and iPad [iTunes Link]