Final Fantasy fans are in for a treat! Square Enix has just released Final Fantasy Dimensions for the iPhone, iPod Touch and iPad. Final Fantasy Dimensions draws upon the roots of the series and features the 2D pixel art that you have come to expect from such a classic. You can be sure to expect job-driven character growth, hours of fun-filled gameplay and the classic story of light, darkness and crystals.
 ———————-
The game's prologue–the first arc in the story–is available for you to enjoy as a free download.
Subsequent chapters are available for purchase via the shop menu.

You can also switch background music from the game using Chiptune Arrange functionality!

Chiptune Arrange is also available for purchase in the shop. Just select "Chiptune BGM"!
If you're not convinced, try arranging serveral background songs in Chiptune before you buy! Just Select "Arrange" from the "BGM Type" option in the Config menu! It's that easy!
———————–
Story:
Prologue: Available for free!

Chapter One: Reckoning

Chapter Two: The Generals Approach

Chapter Three: Warriors of Light and Darkness

Chapter Four: Twilight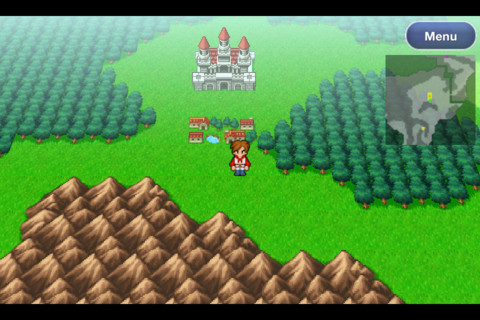 Are you ready for the adventure? You can download FInal Fantasy Dimensions for free and experiance the prologue. If you decide that the game is worth your time the rest of the chapters can be purchased in-game.
Requirements: Compatible with iPhone 3GS, iPhone 4, iPhone 4S, iPod touch (3rd generation), iPod touch (4th generation) and iPad. Requires iOS 4.0 or later.
Download FInal Fantasy Dimensions for iPhone, iPad and iPod Touch [iTunes App Store Link]