Facebook has released a brand new app called Paper, which introduces a seamless and beautiful way of viewing your News Feed. The app was released on to the App Store yesterday and is available as a free download.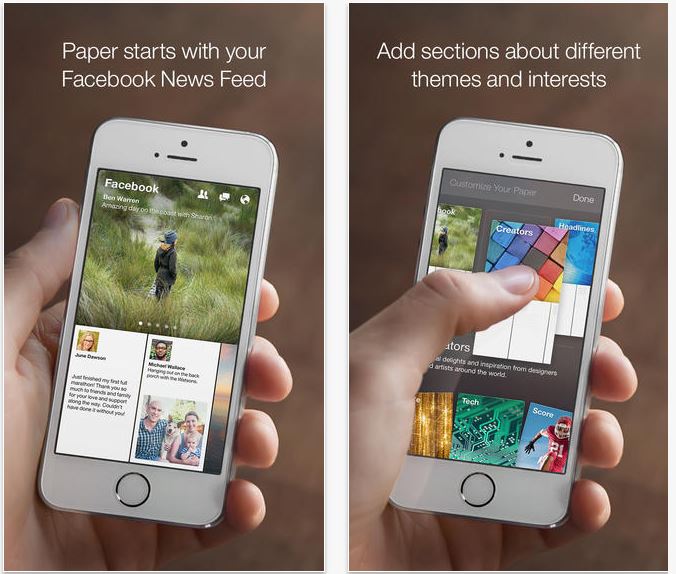 The app will slightly remind you of Flipboard, another popular News Reader app. The gestures in Facebook's Paper app are similar to Flipboards, some would also say it looks a little like the latter. Paper also lets you browse through stories from major news publications via customized sections of your own based on different themes and interests. All the stories, articles, videos and photos are displayed in a beautiful layout, everything accessible via simple thumb movements.
Explore and share stories from friends and the world in immersive designs and fullscreen, distraction-free layouts. Paper includes your Facebook News Feed and sections about your favorite topics.
View high-resolution photos by tilting your iPhone or iPod Touch and videos in fullscreen mode. Paper fills the entire screen with content from your News Feed. A separate tab lets you choose between your personal News Feed and added sections. And yes, you can like, comment and share your own stories using the Paper app. Check out this introduction video below:
Paper is currently only available for iOS devices and requires iOS 7 or higher. There is no iPad version as of now. You can download Paper from the App Store for free. Let us know what you think about this new way of checking your Facebook News Feed.
Download Paper for iPhone and iPod Touch [iTunes link]