Facebook, who's desperately trying to take over the instant messaging space, released a new feature to their Messenger app. In a not so shocking move, Facebook Messenger for iOS and Android were updated with voice messaging. Apps such as Whatsapp, Voxer etc already have this feature and now your favorite social messenger has it too.
The new Facebook Messenger update lets you send voice messages to your friends with utmost ease. Too lazy to type? Not to worry, just send a quick voice message. All you have to do, is tap on the '+' button, hit the Record voice button and sing a song. You'll have to tap and hold the record button to record something or slide and release to cancel it. Unfortunately, you can't preview the recording before sending and the message has to be under a minute. It works fine and the voice quality is good enough.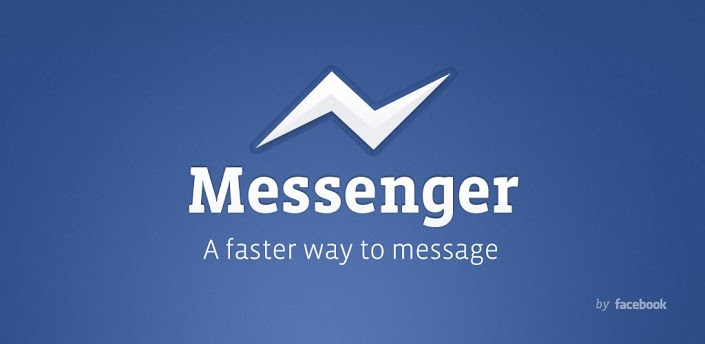 Facebook Messenger for iOS also gets free VoIP calling, but is currently limited to Canada only. You can make free voice calls over data/Wi-Fi from within the Messenger app. This feature will soon be rolled out to other countries as well. No idea when the Android app will get this feature, but it did get the ability to send voice messages in the latest update.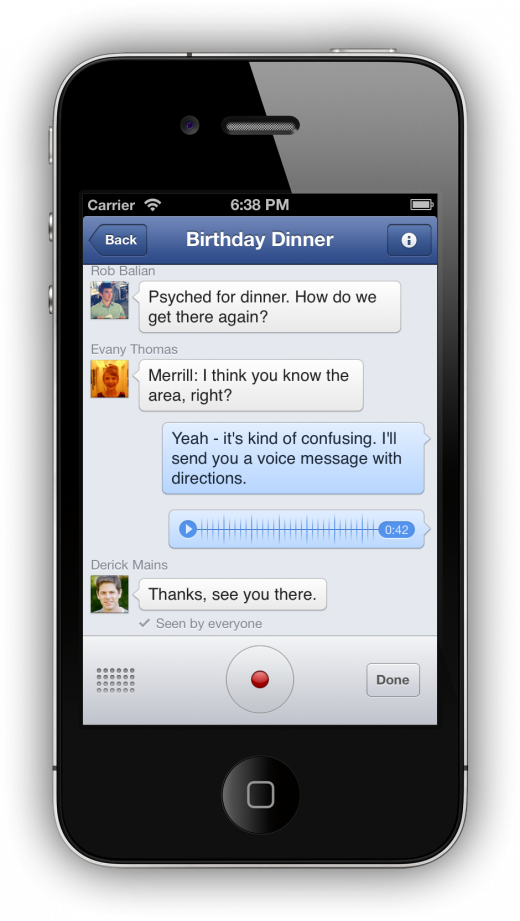 The social networking giant has been doing all it can to be the number 1 in the free messaging sector. They recently released the Poke app, which is quite useless if you ask me. With the new voice message feature in Facebook Messenger, it is now competing directly with apps like Whatsapp. Apple's own iMessage too lets you send voice messages using voice memo. You can download Facebook Messenger from the App Store or the Play Store for free.
Download Facebook Messenger for iPhone, iPod Touch and iPad [iTunes Link]
Download Facebook Messenger for Android [Play Store Link]