Facebook recently released an update to their iOS app, which made the app amazingly fast, smooth and at least ten times better than what it was before. Following that, they've released an update to their popular Messenger app on both iOS and Android.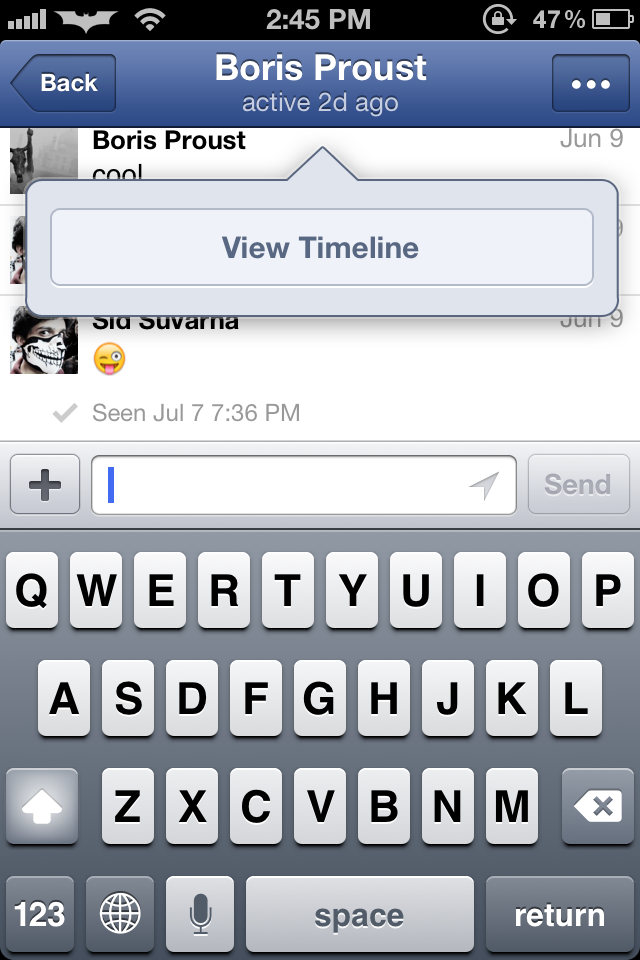 Facebook Messenger 1.9 gets a couple of new features. To begin with, the Android and iOS app both get full Emoji support, which means you can send cute smileys and kisses to all your friends. Also, with this update, you can go to a friends Timeline while chatting with them, by tapping their name at the top of the conversation. Click View Timeline will open up the Facebook app. Full list of updates below:
Add smileys, hearts and other emoji to messages
Click the person's name at the top of your conversation to view their Facebook Timeline
Seeing who's active lets you and your friends know how soon to expect a reply
Improved "new message" sound
Other bug fixes
Facebook has been updating its apps promptly, which shows that they're really dedicated to providing great support to all its iOS and Android users. That's all you get with version 1.9 of Facebook Messenger. Available for free on the App Store as well as the Google Play Store.
Download Facebook Messenger for iOS [iTunes Link]
Download Facebook Messenger for Android [Google Play Store Link]