Facebook has just updated their official Facebook Messenger app to be compatible with the iOS 5 firmware and of course to fix some bugs/increase performance.
In case you have not heard of the Facebook Messenger app, it is an application that Facebook released back in August to separate the messaging aspect of Facebook into a standalone application. Many people speculate that Facebook did this to compete with other messaging services such as BBM (Black Berry Messanger) and Apple's new iMessage application present in the iOS 5 firmware.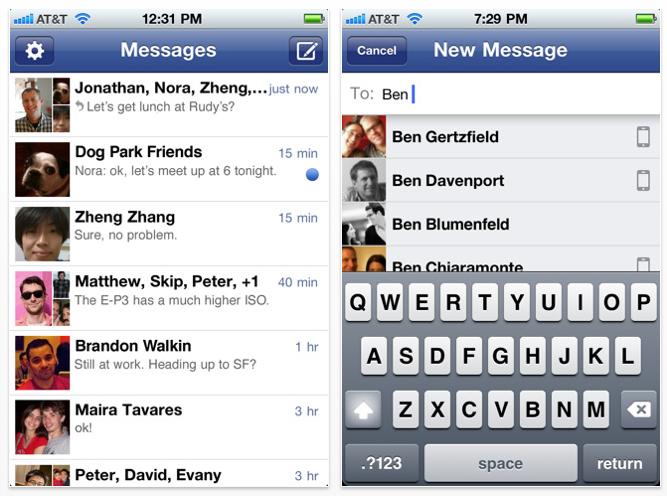 You can take a look at the complete changelog of Facebook Messenger 1.5 below:
Ability to see who's online and who's mobile
Ability to see when the other person is typing
A faster way to compose new messages to the people you message most
Various performance improvements
Support for 12 additional languages
Support for iOS 5
If you are interested in downloading Facebook Messenger 1.5 for the iPhone, iPod Touch and iPad you can click here (iTunes link).