Evernote has finally released version 5 of its popular productivity app for Mac. Evernote 5 is now available in the Mac App Store with over 100 new features.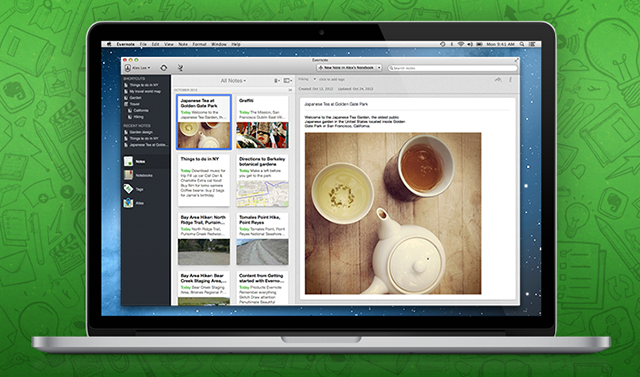 This is a major overhaul in terms of both the design and functionality. Evernote 5 for Mac gets an all new look that brings about a very useful left sidebar. The new left sidebar has all the useful shortcuts to your notes, notebooks etc. You can drag any of your notes to the left sidebar for quick access. Then there's better browsing, note creating tools, smarter search, easier sharing and a lot more! Here's a video that shows all of the new functionality available in the new version.
Evernote 5 is a huge update following the recent update to the iOS app. In Evernote 5 for Mac, a feature called Atlas shows all your notes geographically. There's snippet views for notes, just like in the iOS app as well. The Evernote for iOS app also received a major redesign with a brand new way of navigation. Similarly, the Mac version adopts some new ways to move around.
We re-imagined the look of the app to make everything more accessible. We explored the changing role of sharing and collaboration within Evernote and the opportunities we have to make them more useful. We considered search and the ways that we could make it feel like it was one step ahead of your thoughts. In short, it's the Evernote we've always wanted.
You can download Evernote 5 for Mac for free from the Mac App Store. Regular users should easily get used to the new design, although some may not like it.
Download Evernote 5 for Mac [Mac App Store Link]