Dropbox, the cloud storage and sharing service has got a new feature that lets you share files with anyone by creating a link for it. Prior to this, if you wanted to share a file with a friend or family, they had to have a Dropbox account. Not anymore.

With the new update, users can share documents, music, videos, presentations, PDF's and anything else with anyone via links. You will now see a Get Link option when you select any file. The best part is that the other person need not have a Dropbox account, he/she can directly view the file online. You can even create and send a link for a folder. The feature is also available in the mobile versions of the Dropbox app. A new button to create links will be available in the app, so you can share files with your friends/family with ease. Just copy the link and send it to your friend by any means.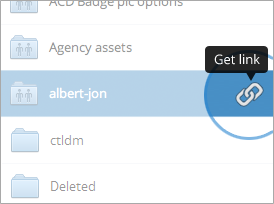 If you're a Dropbox user, then you'll get the option to download the file and save it to your account. The online interface is beautiful, so when someone clicks on the link they'll get to see the file as it were on the desktop, even videos.
When you create a link, your photos, videos, and even documents are displayed in a gorgeous full-browser view. Your friends and family can simply follow your links to view photos and instantly watch home videos online. Even your presentations look great without anyone having to download and open them separately.
Don't you think this is a useful feature and that Dropbox should've implemented this long before. There are many other sites that let you share files using links, but Dropbox has set a standard and I'm pretty sure that a lot more users are going to prefer using Dropbox. What do you use?