Last week we covered a major UI interface update on Twitter's official iOS client. This week the alternative Twitter client, Tweetbot, is also getting a few new features. The most important additions are the two new views for tweet detail and conversation view (which can be activated with gestures by swiping right or left on a tweet, respectively). These features allow you to easily follow conversations or see who has retweeted a post.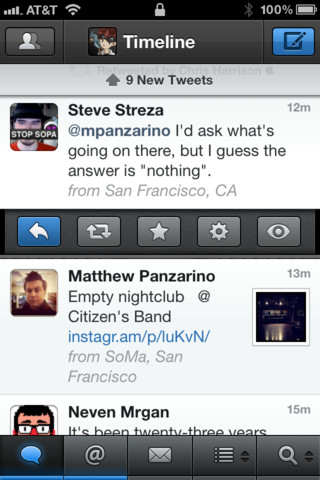 Tweetbot features other design updates. You won't confuse pictures and videos anymore, as Tweetbot has added "play" icons to videos that show up in your Twitter timeline. It also displays Vimeo thumbnails, so videos from that service are less of a mystery. As a boon to those of us who tweet slowly and are prone to distraction: if you hold down the compose tweet button instead of tapping it, Tweetbot will take you to the last saved draft of your tweet. Also, the timeline sync button is now optional.
In terms of other upgrades and improvements, Tweetbot now supports uploading higher quality images while connected to WiFi. (It would be nice if always sending high resolution pictures was a configurable option, especially if you have a beefy data plan that you barely make a dent in.) The service also tweaked the format for emailing conversations. Tweetbot also added support for $stock links, if you use twitter to keep track of your investments. If you speak Arabic, you're in luck, as Tweetbot added Arabic localization.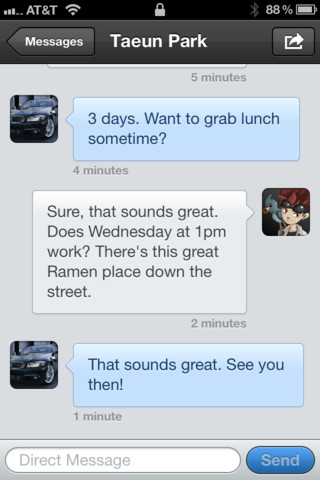 At $2.99 Tweetbot is $2.99 more expensive than Twitter's official app, but Tweetbot is a popular client and offers a different UI and timesaving gesture controls. The app supports devices running iOS 4.1+ and is available for the iPhone and iPad at the same price, but does not appear to be Universal.
Download Tweetbot for iPhone [iTunes Link]
Download Tweetbot for iPad [iTunes Link]
Do you use Twitter's free official client or Tweetbot (or some other alternative)? Let us know why in the comments section below. (Bonus points if you limit your response under 140 characters!)