Sony released their Music Unlimited iPhone app today in the New Zealand App Store. Music Unlimited is Sony's answer to services like Spotify, Grooveshark, Last.FM, and 8Tracks. The Music Unlimited app itself is free, but unless you only want to listen to 30-second previews, you need a subscription.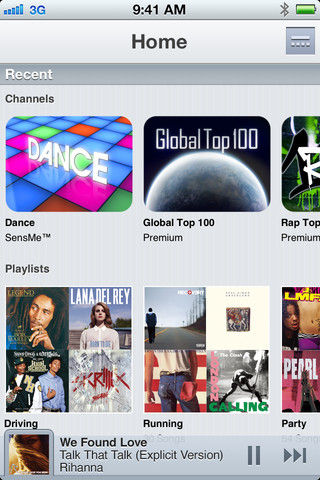 Subscriptions come in two flavors: Basic and Premium. The Basic subscription allows for streaming between multiple devices, music sync, access to pre-created channels, access to channels built around your favorite artists, social network connectivity, and international access. This service sounds a lot like Last.FM and Pandora, minus the Scobbling. It's priced at $3.99 a month.
The Premium package adds on-demand playback, which allows you to listen to any song you want in Music Unlimited libraries, as well as premium channels and the ability to browse new releases. The Premium subscription service offers a 30-day trial, and costs $9.99 a month. The business model, down to the 30-day free trials, sounds a lot like Netflix for music.
What about the Music Unlimited's library? It's better than I expected, but it doesn't have well known albums by The Beatles. They have "The Beatles Interview" tapes, an audio book, and two albums "The Beatles Featuring Tony Sheridan," and "The Beatles (The Capricorn Tapes)." Astoundingly Music Unlimited has plenty in the way of indie and alternative music, even the recently released Scissors by Eight And A Half. There are some gaps in its library but if you'd notice them you probably already have the songs in your collection, which you can then upload to your account.
I'm on the fence about signing up for a Music Unlimited subscription. I've used streaming and suggestion services like Last.FM before, and I eventually got tired of the machine-selected playlists (especially when they are restricted to a limited library of songs). If I want to be introduced to something new, I find community built playlists, like those offered by 8Tracks, to be far more fulfilling.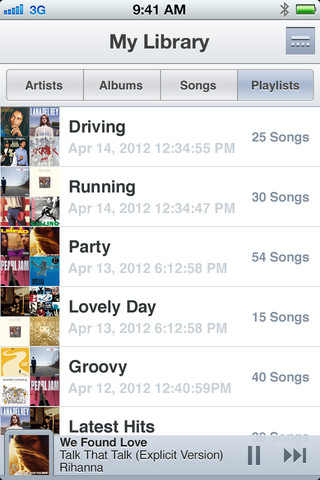 On the other hand, $9.99 a month isn't a bad deal for all-you-can eat music. Most albums release around the $9.99 mark. If you find yourself buying one album a month or more, you might be interested in Music Unlimited. There are other options, such as the Free Grooveshark (Which had its apps pulled from iTunes and Google Play and is facing a lawsuit from all major labels. The app is available in Cydia, but requires a paid subscription.), Rhapsody (which also has a general lack of Beatles, supports more devices doesn't allow you to upload your own music, and costs a penny more at $10 a month.)
Download Music Unlimited for iPhone and iPod Touch – FREE [iTunes Link] (Currently New Zealand only)
Download Music Unlimited Mobile app for Android phones – FREE [Google Play Store Link]
Is Music Unlimited the best subscription music service (for those of us without access to Spotify, anyway)? Do you still Scrobble? Let us know what you think in the comments section below.