On March 1st, the Readability app was released for Apple's iOS and now it's also available for Android OS. The Android version of the app is very similar to the iOS version and works in a similar manner too. If you've used the app on an iOS device, then you should have no trouble getting used to reading web pages on this app.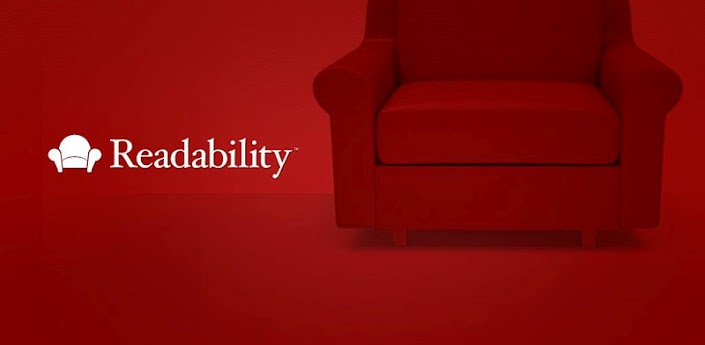 Readability app turns any web page into an easy to read e-book style page that gets rid of all the ads and banners and leaves you only with the text and images. You can save pages for offline reading or for later reading on your browser, share them on Facebook, Twitter and also customize the font, text size and contrast. All those features make this app one of the best reader apps for your Android device.
Readability turns any Web page into a clean view for reading now or later on your computer or Android device. With the Readability app, you can catch up reading you've saved with the free Readability add-on for your Web browser. Already a favorite on Kindle e-readers, now you can enjoy the benefits of Readability on your Android devices.
The app is available in the Google Play store for free and works flawlessly with Android versions 2.1 and above. Check out Readability for Android and tell us how you like it.
Download Readability app for Android (Google Play)