Path, the social networking app for iOS, recently got an update that brings a lot of new features and many bug fixes. The app was involved in the recent privacy mayhem that involved users contact data being uploaded without their permission. Later on, the CEO of Path apologized to all its users and released an update that asked users for permission to upload their contact details.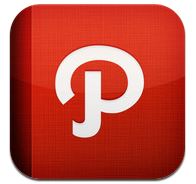 The new update adds Nike+ GPS Running Stories, Music Match, Focus and Exposure to camera, new camera lens effect and more. The whole list of updates is listed below, so make sure you go through them to find out what's new.
Nike+ GPS Running Stories — Automatically journal your runs from Nike's GPS app to your Path.
Music Match — Easily identify and share the music that's playing around you, even if you don't know the song.
Focus & Exposure — Adjust the camera's focus and exposure points separately to help compose your more detailed photos.
Introducing Pow! — A new camera lens that creates a comic book effect (4S only).
Tap and hold on people's profile pictures in comments and seen its to view at full size.
Activity when family and friends listen to your music stories or play your videos.
Pro, Ansel, Instant, Diana, and Lomo lenses have been greatly improved.
Beautiful high definition camera preview.
Bug fixes.
That's all the new updates for the Path app. You can download the app for free from the App Store, if you still use it. Tell us if you liked the new cartoon camera lens that came with this update and if you still use Path frequently.
Download Path app for iPhone, iPod Touch and iPad (iTunes Link)