The CEO of Path, Dave Morin, has stood up to his word and released an update for the app to fix privacy issues. It was only two days ago that a certain blogger discovered that the Path app stored its users contacts on their servers. Now, the company has released an update and stated that they've deleted all user contacts from their servers.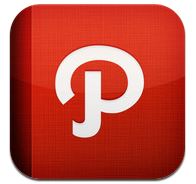 Path 2.0.6 will now ask users for their permission before saving their contact information on their servers. As Path noted earlier, the contacts were stored online as it helped the app to find friends and family of users using the app. The CEO also put up a long apology letter titled "We Are Sorry" on the Path blog, which can be read here.
We believe you should have control when it comes to sharing your personal information. We also believe that actions speak louder than words. So, as a clear signal of our commitment to your privacy, we've deleted the entire collection of user uploaded contact information from our servers. Your trust matters to us and we want you to feel completely in control of your information on Path.

In Path 2.0.6, released to the App Store today, you are prompted to opt in or out of sharing your phone's contacts with our servers in order to find your friends and family on Path. If you accept and later decide you would like to revoke this access, please send an email to service@path.com and we will promptly see to it that your contact information is removed.
Recently, a new Cydia tweak was also released that would notify you when any iOS app tries to access your contact details. Hopefully, this issue hasn't caused Path a lot of problems. This also stands as a warning to all other apps out there that access personal details without the users permission.
Download Path 2.0.6 for iOS (iTunes link)