Are you a Madonna fan? If so then you will be glad to know that the official Madonna app for the iPhone, iPod Touch and iPad is now available to download. With the official Madonna app you can expect the latest videos, interviews and song previews, along with various other multimedia elements to do with Madonna. You can even earn points by your usage of the application, where you will be ranked on a leaderboard that is generated each week.
The bottom line is, considering the official Madonna app is FREE, if you're a fan of Madonna then there should be nothing holding you back from downloading the application for your iOS device. Even if you're not a fan of Madonna, who knows, maybe you will be surprised when you explore this application.
Official Madonna iOS App Screenshots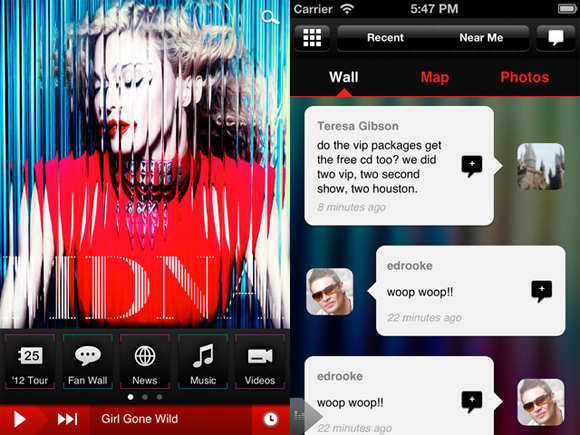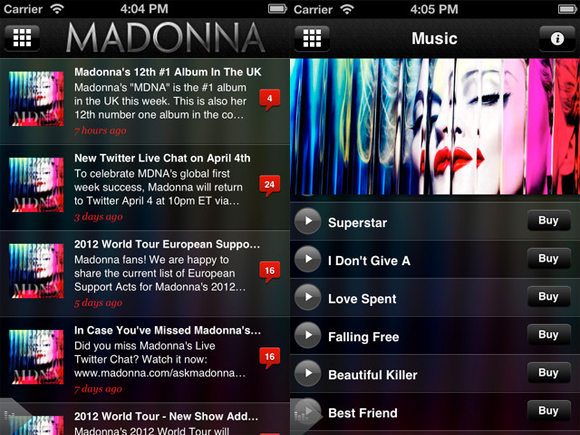 If you are interested in downloading the official Madonna application for your iPhone, iPod Touch or iPad you can click the download link below.
Download official Madonna app for iPhone, iPod Touch, iPad (App Store Link)
Don't forget to share your thoughts about the application in the comments section.