Microsoft's version of iCloud, called SkyDrive, recently received an update that brought support to iPad. The iPhone app was released last year and the updated version brings support for iPad and the new iPad's Retina display as well. The company has also launched SkyDrive for Mac Preview, which lets you store by dragging and dropping any file in to the app.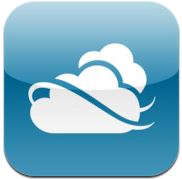 SkyDrive is a direct competition to Apple's iCloud and recently, we even told you about a possible Google Drive for Mac release. If Microsoft wants to compete with Apple, then they're going to have to make it much better than Dropbox and iCloud and provide more free storage. The iPad version now lets you manage your files better and even lets you open SkyDrive files in other third-party iOS apps.
SkyDrive for Mac lets you find all your content stored in the cloud, directly from the Finder. It isn't as simple as Dropbox yet, but it will soon get better. You can try out the preview and see for yourself. More improvements and features will soon be hitting the app.
SkyDrive for Mac is the easiest way to access your SkyDrive from your Mac. When you install SkyDrive, a SkyDrive folder is created on your computer. Everything you put in this folder is automatically kept in sync between your computers (Mac or PC) and SkyDrive.com, so you can get to your latest files from virtually anywhere. Whenever you add, change, or delete files in one location, all the other locations will be updated.
Download SkyDrive for Mac OS X
Download SkyDrive app for iPhone, iPod Touch and iPad [iTunes Link]