Download The Halo Waypoint iOS App To Assist In Playing Halo: Reach On The Xbox
Are you a Halo: Reach fan? If you are then you will be glad to know that Microsoft has released a new app into the AppStore called Halo Waypoint that will assist you while playing Halo: Reach online and offline. You see, the Halo Waypoint app allows you to check out overhead views of multiplayer and firefight maps. This way you will know exactly where different weapons and vehicles spawn, and you will additionally get near real-time position and score information for Multiplayer games.
When you are playing Halo: Reach offline, such as playing the campaign mode, you will have direct access to all of your Halo: Reach stats. This includes game history, campaign progress and stats by weapons and enemies. You can of course also stay in contact with all of your Halo friends on Xbox Live no matter where you are.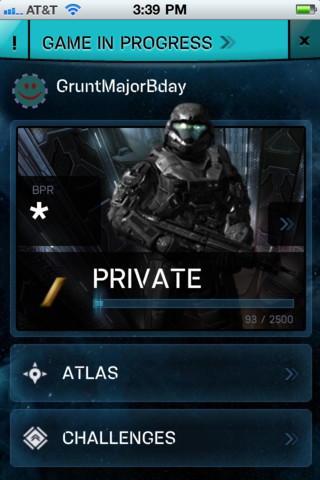 What are you waiting for? If you are a Halo: Reach fan there is nothing stopping you from downloading the FREE Halo Waypoint app designed by Microsoft. Click here if you would like to download Halo Waypoint for your iPhone, iPod Touch or iPad now. Don't forget to leave any questions or thoughts in the comments section below…
Make sure you stay subscribed through our social media feeds, so that you never miss a beat, by liking us on Facebook, following us on Twitter and joining our circle on Google+.
Hey, you! Join the iJailbreak Insider for weekly newsletters, Jailbreak alerts, contests and more. (No spam, we promise)