While flashing a rooted Android device with a new ROM can be fun, it can also be tricky and time consuming. GooManager Beta is an app that available for free in the Google Play market which takes the time and the leg work out of tracking down custom ROMs. GooManager Beta is actually a frontend for Goo.im (Remember Goo-Inside.Me? Same Android-focused custom ROM mirroring juggernaught, but by a slightly less embarrassing name). The app lets you browse and download for Android .zip ROM packages, will tell you if an update for your ROM is available, and if you have one of several supported devices GooManager can flash your ROM package to your device for you with OpenRecovery.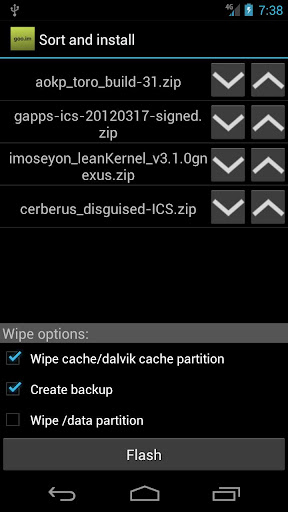 The Open Recovery feature currently supports 18 devices*, listed by their codenames. We at iJailbreak did the heavy lifting for you; you can check if your phone is listed below:
Acer Iconia Tab A500
Galaxy Nexus (CDMA/LTE version)
Galaxy Nexus (GSM/HSPA+ version)
HP Touchpad
HTC Amaze 4G
HTC EVO 3D & HTC EVO 3D GSM
HTC Evo Shift 4G
HTC Holiday
HTC Sensation
HTC Thunderbolt
Kindle Fire
LG Encore
Motorola ATRIX 4G
Motorola Defy
Motorola Photon 4G
Samsung Nexus S and Nexus S 4G
(*Two of the devices on their compatibility list appear to be the Acer Iconia Tab A500/Picasso.) If your device is not currently on the list, support for more devices is on the way.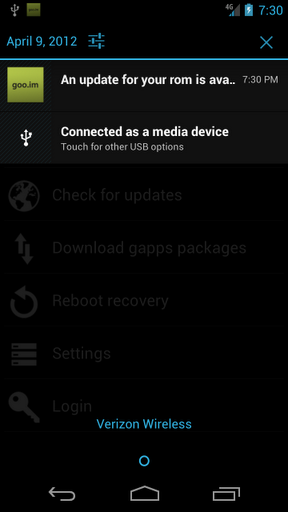 GooManager is currently in Beta, which means that you can expect to see bugs crop up from time to time. If you spot any bugs, email the developers or report them at #Goo-Inside.me on Freenode IRC. You can also contact the development team to volunteer code and art for the project.
Download GooManager Beta – Free [Google Play link]
Is this the Android ROM update manager you've been looking for? Let us know in the comments section below.