We just told you about the announcement of the Google Chrome browser for iOS devices. In fact, at Day 2 of Google I/O, the company announced that Google Chrome and Drive will be available for iOS devices starting today. Google Drive has already appeared in the App Store, and now the Chrome browser has too.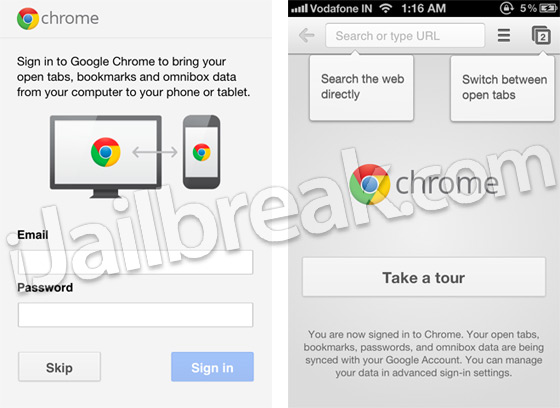 Google's own browser is now available on the App Store for iOS devices and it is here to take on the Safari browser. The company has been boasting about the speed of the browser for a long time now and even showed how smooth browsing on iOS is at the conference today. The Chrome browser will be available for both iPhone and iPad, which means that it'll be a universal app. I've been using Chrome on my desktop and laptop for a long time now and I've never had any major complaints. It'll be great to sync all my bookmarks across my iOS devices and the computer, also the active tabs.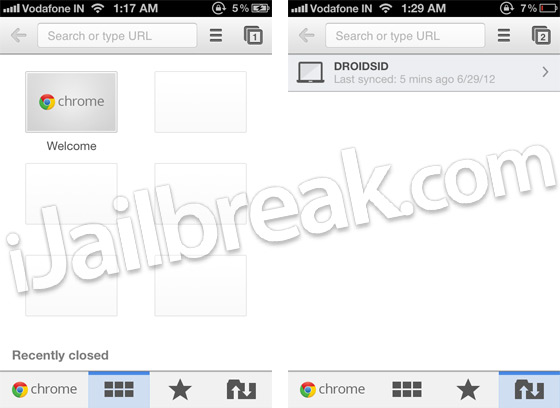 The design looks nice and clean, like all the other Google apps. The experience is just like the desktop browser, you can set your custom homepage with your most visited sites, see all the tabs that are currently open on your desktop and more. And yes, the app is pretty fast and smooth, but the web pages on average did load slower than Safari I found. You can add tabs from the top and when in Tab view mode, just swipe left or right to close the tab. To navigate between tabs, swipe left or right when in a page.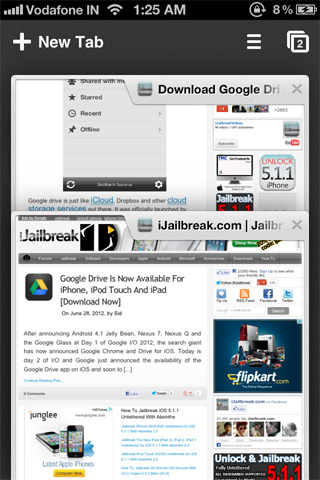 So far so good. However, to get the main screen, it seems like you have to go back all the way or close all the tabs. Other than that, everything is just great. Google, I believe, has done a pretty good job with the Chrome browser for iOS and I definitely like it already. It's much better and has more to offer than the stock Safari browser. Try it out now!
Download Google Chrome for iPhone, iPod Touch and iPad [iTunes Link]
Once you have had a chance to try it out please leave your thoughts about it in the comments section.