Google has just released the highly anticipated Gmail app for iPhone, iPod touch and iPad, as was being rumored during the past few days.
According to Google's blog:
We've combined your favorite features from the Gmail mobile web app and iOS into one app so you can be more productive on the go. It's designed to be fast, efficient and take full advantage of the touchscreen and notification capabilities of your device. And it's one more reason to switch to Gmail.
This Gmail app offers many features with a brilliant UI and fast speeds!
Speed:
Push Notifications and sounds notify you quickly of incoming mail
Easily find a mail in your inbox, outbox or drafts
Autocomplete email addresses from your Gmail contacts or select from your device's address book
Quickly upload photos with the new attachment button
On iPad, navigate your inbox and read your mail simultaneously with split view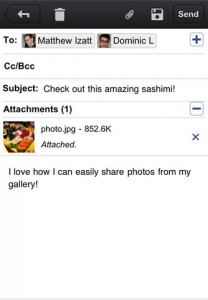 Efficiency:
Focus on your important messages first with Priority Inbox
Quickly scan countless emails on the same subject with threaded conversations
Organize your mail by archiving, labeling, starring, deleting and reporting spam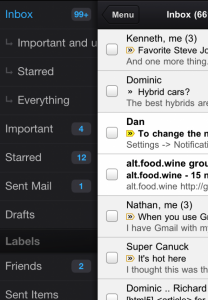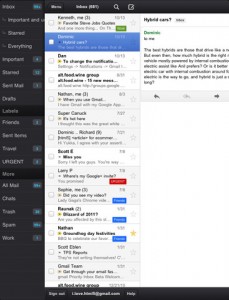 Touch:
Refresh your inbox by pulling down
View your labels without having to leave the inbox by swiping right
Easily scroll through dozens and dozens of email by scrolling with your finger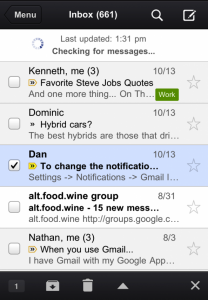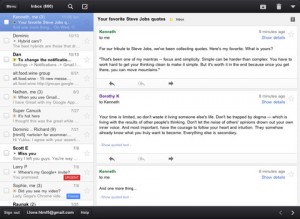 You can download the Gmail app for your iPhone, iPod touch or iPad from the App Store.
Let us know what you think of the Gmail app in the comments below.
Update #1: Google has pulled the app due to a bug.