Fast Facebook (Beta), developed by team2soft, offers a quick, light-weight alternative to other Facebook clients for Android phones. The app promises low battery and memory usage, that it will stay out of your phone's background processes, and not send you annoying notifications. So far Fast Facebook has received an average rating of four stars out of 506 ratings on the Google Play market.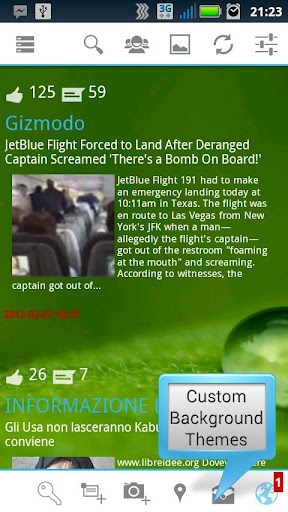 There are some caveats: Fast Facebook is not the most polished app. The interface is plain, featuring colored text along with a customizable background. There are no profile pictures and one User Review expresses a need for, "better visual distinction between posts." Another user wonders if this app would be better suited as a widget.
While Fast Facebook covers most of the bases, not all the features work as you would expect. Fast Facebook does not allow you expand pictures, and the list of features includes the need to "re-login in order to access to groups and friends' info!" This is an app that is in Beta for a reason.
I can understand the need for a barebones Facebook client, especially on older phones, but Fast Facebook isn't for me. I like knowing immediately when someone responds to my status updates; I enjoy getting notifications. I like looking at the photos my friends share and seeing display pictures along with names. (I would also prefer not to have to log in every time I wanted to access an info page.)
Download Fast Facebook (Beta) for Android [Google Play link]
Is your phone's Facebook client too bloated for your tastes? Let us know in the comments section below.