If you're into iPhoneography, the art of taking amazing photos on the iPhone, then you must be familiar with the app Camera+. With this app, you can do a lot of things such as add filters, effects, layers and more with a picture. It's a must have app for your iPhoneography kit.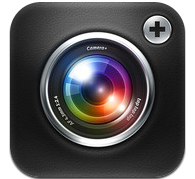 Camera+ just got a major update, version 3.0, which adds a handful of new features and makes the app even better! First thing that you will notice is the new app icon, it's similar to the old, but looks more cleaner. It also has improved sharing, that lets you share your photo with multiple social accounts simultaneously and super fast. You can lock exposure and focus at the same time, at different places on the screen, to get amazing shots. Other features include:
Multiple photo library import
Workflows
Focus & exposure locks
API's
Improved Lightbox UI
Create web link
Tuned Clarity
VolumeSnap setting in menu
Status bar in Lightbox
Improved performance
Notifications
Lotsa bug fixes
Various other subtle, but significant enhancements
It's now possible to import multiple photos into the app, and the Lightbox user interface has been improved to make editing easier. The Clarity filter, one of the best features of the app, has been modified. The performance of the app has also been greatly improved, and the conversion and saving of the photos is super fast. The app now gets notifications for updates and other news. Workflow allows you to choose what you want to do after you take a picture, and you can edit right after or choose to take a bunch of pictures and then edit them.
Like almost all other apps that get major updates, this one has bug fixes too. The Camera+ version 3, which is currently on sale, is available for $0.99 in the App Store. Check out the new features and tell us what you think of it.
Download Camera+ for iPhone, iPod Touch and iPad (iTunes Link)