Bump, the instant file sharing app for iOS has received a major update that makes the app super easy to use. If you didn't already know, Bump lets you share photos and contacts instantly with another iOS or Android device that has the app installed just by tapping the two phones together.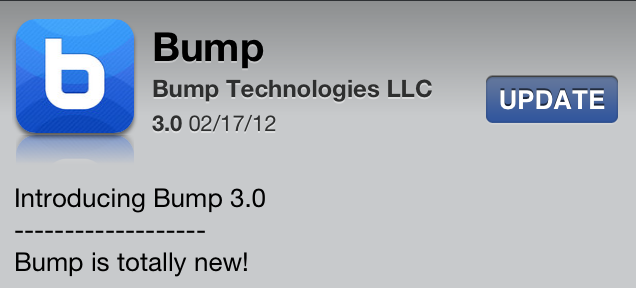 With the new update, Bump 3.0 gets a complete redesign and some new features too. The new interface of the app is, like I said, super easy to use. Just choose the photos or contact to share and tap away. No more going through layers of windows to share photos or contacts. You can even create your personalized contact card and send/email it to others. Below are all the new changes with the new version:
Brand new, simple, beautiful design
Zero touches to bump your contact information
Bump as many photos as you want
Discover mutual friends with someone with just a bump (from your address book and social networks)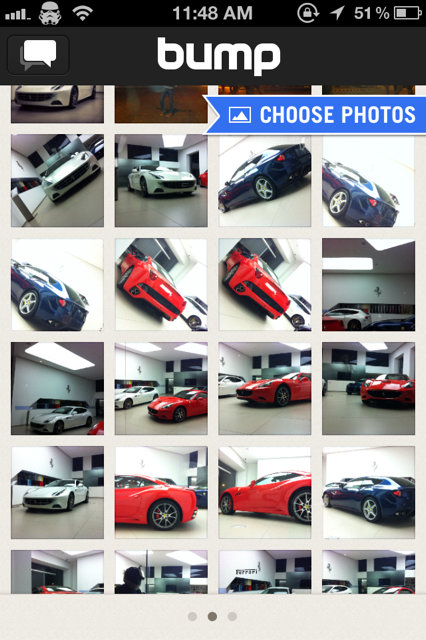 Bump 3.0 is currently available for free in the App Store. If you're looking for an easy way to send contacts and photos across to your friends on iOS, Android and other mobile platforms, then you should get it right away!
Download Bump 3.0 for iOS from App Store (iTunes Link)