About.me iPhone App Released, Lets You Create Your Own Personal Pages, Share Them And More!
I'm pretty sure that most of us must have heard of or even used the free service About.me. Using this service, you can create a free webpage about you, with all your personal and professional details. What makes it even better is its design and the amazing one page About me page that it creates for you. You can then use the page to share your information with others.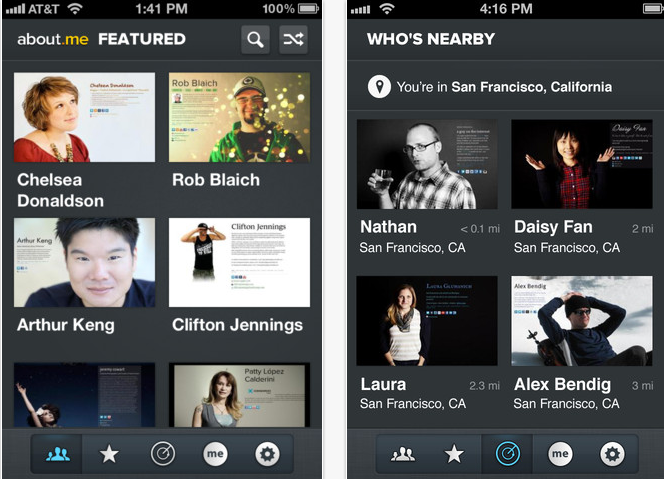 Previously, this was only available on the web, but now the About.me app has made it to the world of iOS. You get all the features from the web service on your iOS device and you can easily create your own About me webpage. Plus there are a few mobile only features such as Check Out, Mobile background, Favorites, Featured Pages etc. The Check Out feature lets you look for About.me users nearby, which is pretty cool. Below is the complete list of features of this app:
Create your own about.me page
Choose an exclusive mobile background
Browse the Featured directory of pages
Swipe through Random pages
Check Out about.me users nearby
Share pages you discover to Twitter and Facebook or via email
Search for and add pages to your Favorites
View and update your own page
View the app in both portrait and landscape mode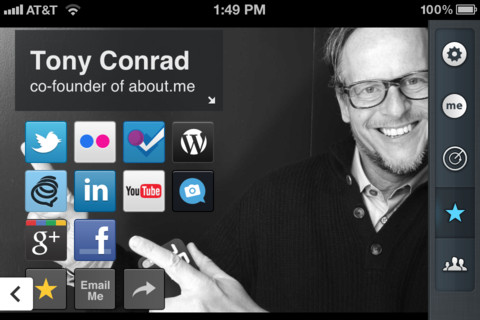 About.me iPhone app is currently available in the App Store for free and I'd recommend this app for people who would like to carry a more elaborate business or personal card around with them!
Download About.me app for iPhone, iPod Touch and iPad [iTunes link]
Try out the app and tell us what you think of it, in the comments…
Make sure you stay subscribed through our social media feeds, so that you never miss a beat, by liking us on Facebook, following us on Twitter and joining our circle on Google+.
Hey, you! Join the iJailbreak Insider for weekly newsletters, Jailbreak alerts, contests and more. (No spam, we promise)