This is something you won't want to miss!
IGN has just named their game of the month Gameloft's popular Modern Combat 4: Zero hour. This is by far one of the highest retail priced games ($6.99) which has gone free so you won't want to miss out on this one.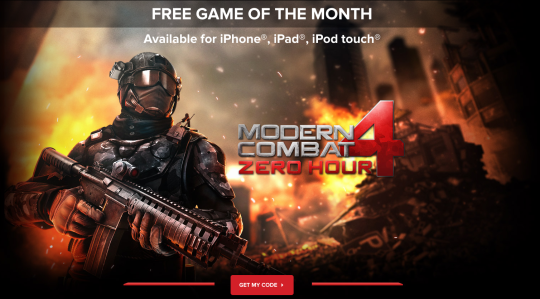 The game originally touched down on December of 2012 and received a huge update last June. Modern Combat 4 is powered by the Havok Engine, and has been widely praised for its console-quality graphics and smooth gameplay.
It has also garnered some rave reviews and has a rating of 4 out of 5 stars in the App Store. In order to redeem the game head on over to IGN's Game Of The Month website.