Did You Know Apple's Free Cases/Bumpers Will Cost Them $175 Million?
Remember when Apple announced that they will be giving a free iPhone Case/Bumper to every customer that has bought the iPhone 4? Well it turns out that this offer will cost Apple a hefty price of 175M. While this is nothing compared to the cost that the iPhone 4 Antenna disaster could of cost, it will still be a big chunk out of Apple's revenue. You can read this quote from Mashable, when Apple released their earnings and expenses for this quarter.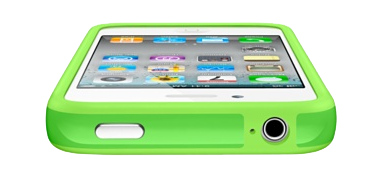 During today's Q3 earnings conference call, Apple revealed that it predicts that the free iPhone 4 cases and bumpers will result in $175 million in deferred revenue. It hits Apple's books as a liability — essentially a debt or a negative balance on the bottom line. Apple says that it will expense the cost of the cases, which will help mitigate the overall cost on the bottom line.

In other words, Apple is accounting for $175 million in lost revenue on its Q4 balance sheet, all due to free bumpers and cases.
While this may seem like a lot to the average person, compared to Apple's earnings this will just be a small dent in their solid 15 Billion revenue this quarter. Are you Happy with Apples attempt to make up for their Faulty Antenna Design?
Make sure you stay subscribed through our social media feeds, so that you never miss a beat, by liking us on Facebook, following us on Twitter and joining our circle on Google+.
Hey, you! Join the iJailbreak Insider for weekly newsletters, Jailbreak alerts, contests and more. (No spam, we promise)