YourTube is a great tweak for iPhone and iPod Touch, that allows you to download and playback YouTube videos, right on your device. The awesome part is, it's integrated right into the native YouTube app. Now this tweak has been released for iPad and called YourTube HD. You will have to have your iPad jailbroken for this. You can do that with Spirit, if you're still on iOS 3.2.
When you open the YouTube app on your iPad, you'll notice a new tab on the bottom, called "Downloads"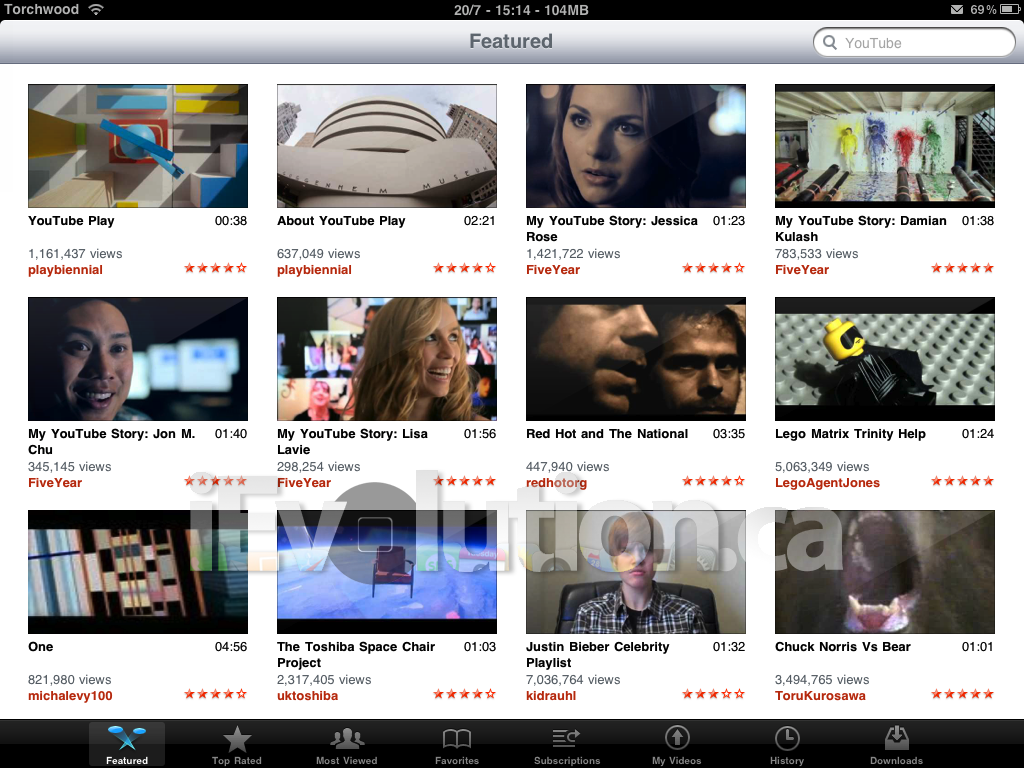 Select a video you want to download, and should see a download icon in the upper right of the video. Tap the icon, and you'll have the option to download in Low Quality, or High Quality.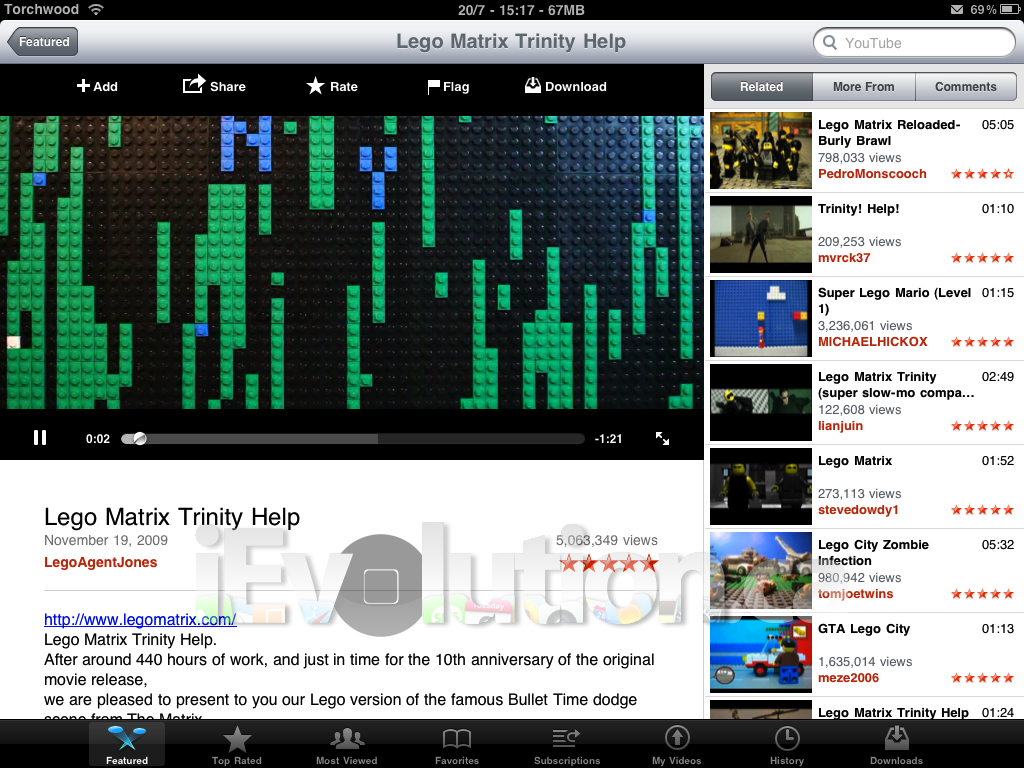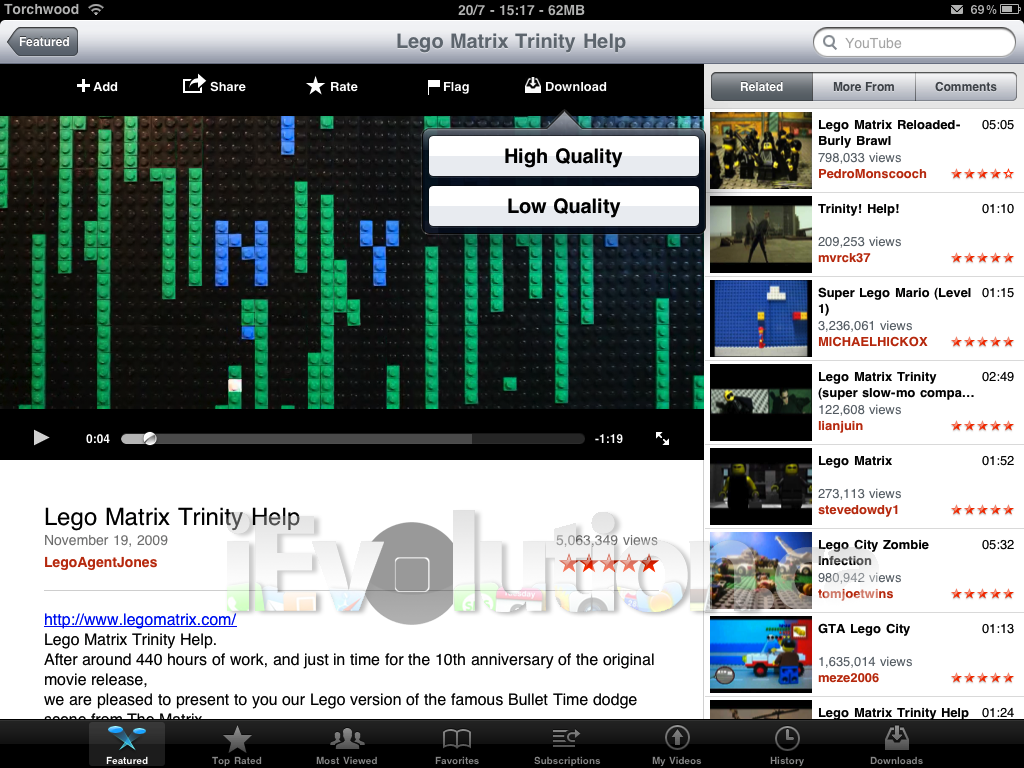 If you tap the "Downloads" icon at the bottom right of the screen, you'll see your download progress and a list of other videos you've downloaded. This is also where you will go to playback your downloaded videos.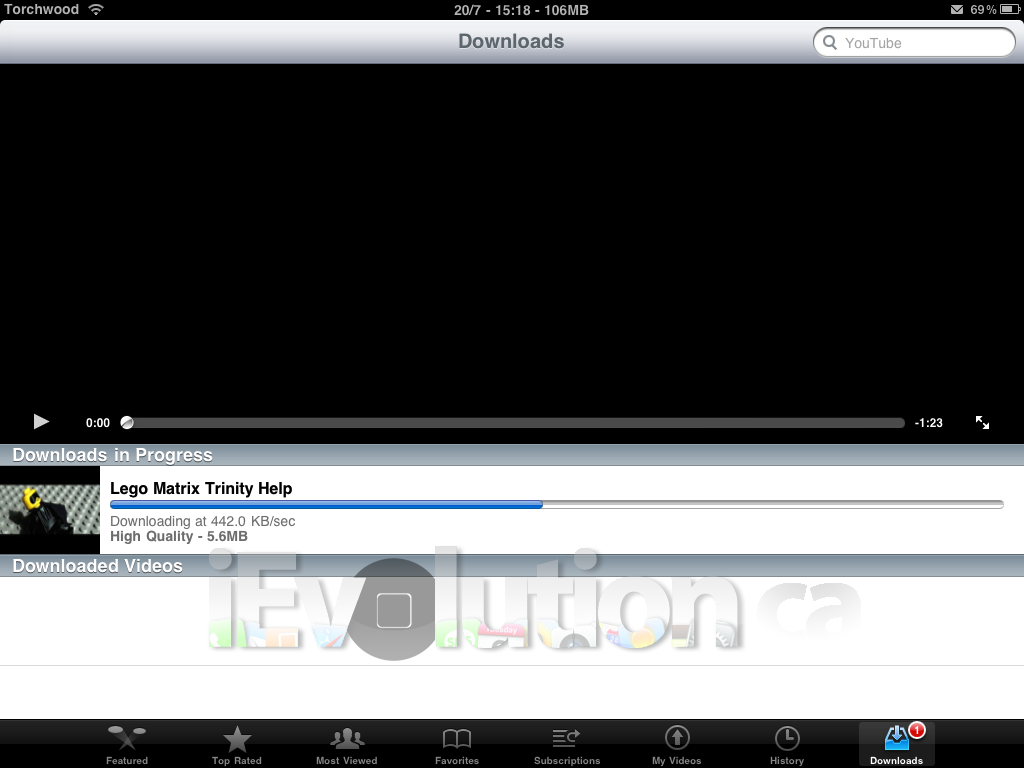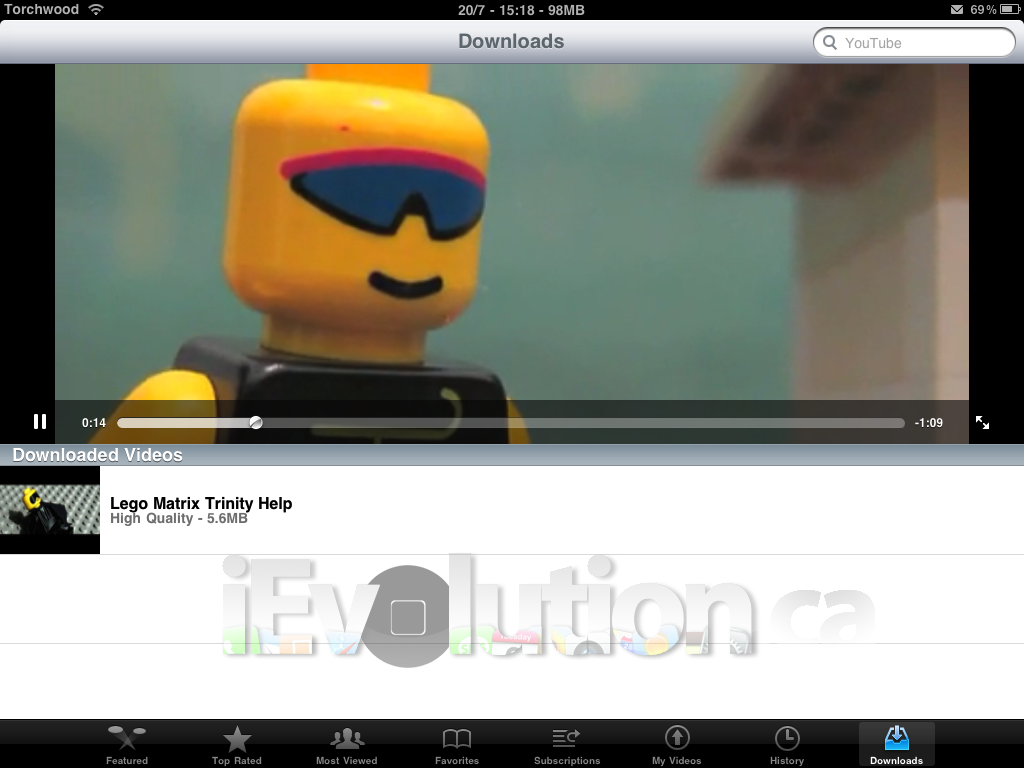 If you want to get your downloads off of your iPad, just SSH into your root folders on your iPad and go to var/mobile/Media/YourTube/.
YourTube HD is available in Cydai now for $2.00.