Before iOS4 was released, jailbreakers relied on Backgrounder to do their multitasking. Although Backgrounder is amazing on it's own, it didn't come with a cool, fast, app switcher to move between backgrounded apps. We relied on other apps like ProSwitcher, Circuitous, and Multifl0w to do the switching.
Now that iOS4 is on most folks' iDevices, we are using Apple's version of multitasking and app switching. For the most part, they did a cool job of handling the app switcher, but there are some who were expecting something like Exposé in OS X. Well, developer Aaron Ash has brought a similar functionality to iOS4 in Multifl0w 2.0.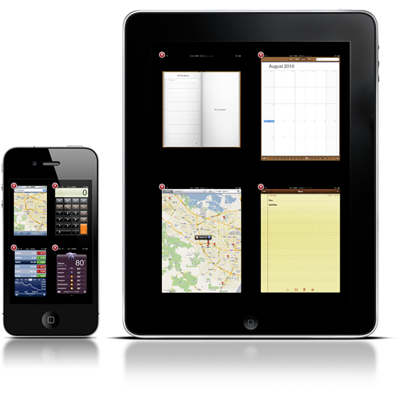 Multifl0w is an amazing, really fast, app switcher that works with Apple's native multitasking and Backgrounder. By default, it is activated the same as the native app switcher, by double tapping the home button. It also has Activator support, so you can set up to activate however you want.
Here's a video of Multifl0w in action.
Multifl0w is available now in Cydia and Rock, for $4.99.