Your favorite candy eating monster is back in a new Cut the Rope sequel. Zeptolabs UK, Cut the Rope's developer, has released a new sequel to the popular iOS and Android game called Cut the Rope: Time Travel. The game has a lot of new stuff, including improved gameplay and guarantees more fun.
As the title of the game suggests, the candy eating monster Om Nom travels back in time to feed his ancestors. The game-play is very much similar to the previous version, but with that extra bit of time-travel superpower. It's also a lot more challenging than before, which will make it addictive as well. There are over 90 levels in 6 different packs, but instead of one monster to feed, you have to feed two monsters in every level.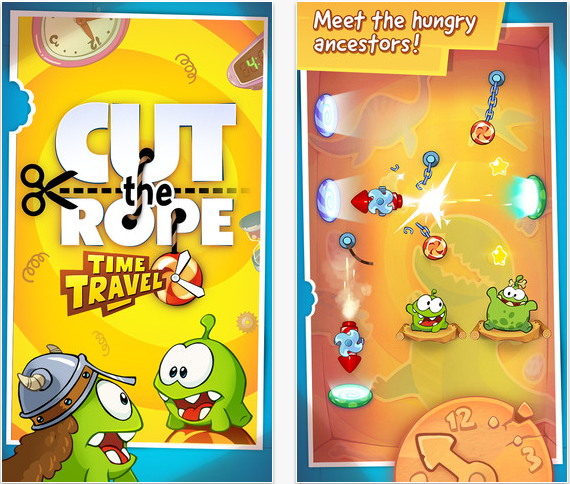 The game has six different locations with new gameplay elements and features a new ancestor in every pack. The locations include the Middle Ages, the Renaissance, a Pirate Ship, Ancient Egypt, Ancient Greece, and the Stone Age. Your mission is to simply feed the hungry ancestors.
Cut the Rope: Time Travel is definitely a game to have for all Cut the Rope fans and it's now available in the App Store and the Play Store for $0.99. There's an iPad version available for $2.99 as well.
Download Cut the Rope: Time Travel for iPhone, iPod Touch [iTunes link]
Download Cut the Rope: Time Travel HD for iPad [iTunes link]
Download Cut the Rope: Time Travel for Android [Play Store]
In other gaming news, Gameloft has released a new trailer for their game Iron Man 3 based on the upcoming movie with the same title. We've already seen some gameplay footage from the game before, which is pretty much like Temple Run 2, but with better graphics and more action.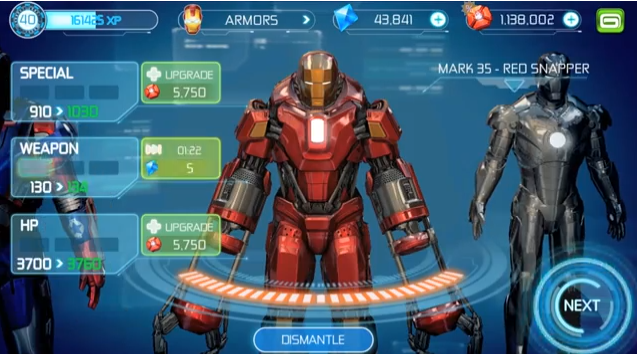 The new trailer shows how you can create and customize up to 18 awesome suits from the movies, comics etc. All of Iron Man's suits from the upcoming movie are present in the game. Watch the second trailer below:
Gameloft's Iron Man 3 for iOS and Android will be arriving on April 25th. Who's excited about the game?