If you remember correctly at Apple's iPhone 5 event last Fall NaturalMotion studios unveiled a project they were working on called Clumsy Ninja.
Just what is so special about this particular app that makes it worth covering out of all the apps coming out daily?
Well the game utilizes the new Euphoria Engine, which is why Apple demoed the app. This technology, developed by NaturalMotion and Oxford University, powers an artificial intelligence character based on a real-time simulated body and central nervous system.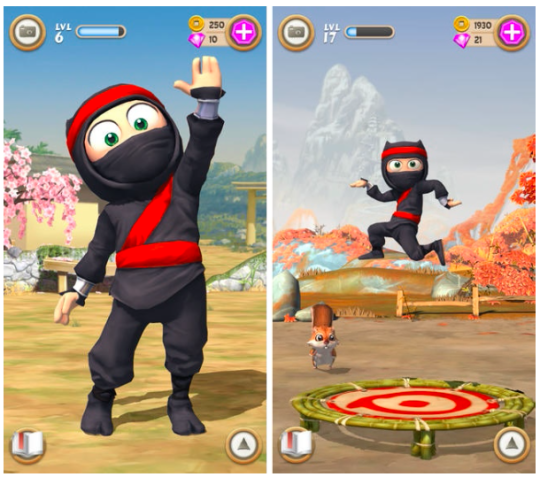 In other words this Clumsy Ninja is the most life-like virtual ninja you will ever interact with.
The game was originally promised shortly after the keynote, but was delayed a whopping 12 months… until a month or so ago it started to appear in international App Stores and now finally on the US App Store.
Meet Clumsy Ninja, the most hapless ninja ever to grace a touchscreen!

Train him, throw him, tickle him, and even tie balloons to him. Everything you do will make Clumsy Ninja more skilful, and help him find his missing friend, Kira.

Clumsy Ninja is the next generation of interactive characters! He can sense, feel, move, and react uniquely every time. Prepare to be amazed…oh, and please take good care of him!
You can think of the game sort of like Tamagotchi or other kinds of virtual pet simulation apps. You train him so he can learn new tricks and moves and of course customize him.
If you are interested in Clumsy Ninja you can find it in the App Store for free (with in-app purchases).