Turn Short Video Clips Into Animated GIFs With Cinemagram App For iOS
Cinemagram is a new iOS app that has some really brilliant video editing features that will make you want it. Like Instagram is for photos, this app is for videos. Have you ever come across an awesome GIF image and wanted to create one of your own? With this app, you can finally do that without actually doing anything substantial.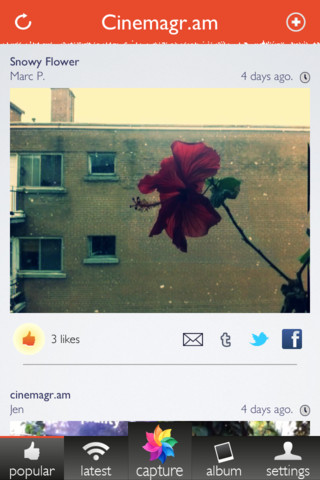 What this app does is it takes any short video clip and turns it into an animated image, which you have total control of. It's super easy to use and doesn't require any major skills. All you need to do is, take a short 2-3 sec video and then use this tool to select the part that you want to remain still and the one that you want to animate. You can also apply certain filters to the animated photo/GIF after creation.
Create a stunning hybrid between photo and video. Animate small portions of your photo to create a magical image that's part-photo and part-video. Apply vintage / cross processing filters, and share your masterful creation.
Although the current version does have some drawbacks. For instance, any animated photo that you share via this app will also be shared on the projects website. The end results are truly amazing and I for one don't care about the world seeing my creations. Check out some of the samples created using this app here.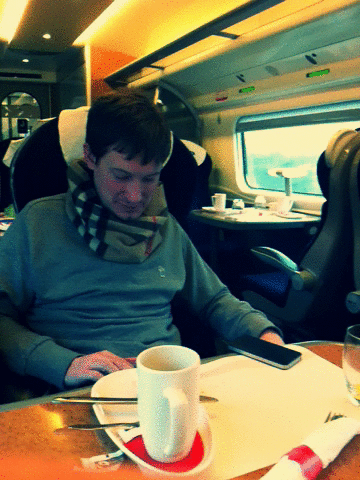 The Cinemagram app is currently available in the App Store for $1.49. If you want to try this app out, you would have to spend some money. Give it a shot and tell us what you think of it.
Download Cinemagram from the App Store (iTunes link)
Were you impressed by the sample photos created by this app? Will you be buying the app? Use the comments section below and let us know.
Make sure you stay subscribed through our social media feeds, so that you never miss a beat, by liking us on Facebook, following us on Twitter and joining our circle on Google+.
Hey, you! Join the iJailbreak Insider for weekly newsletters, Jailbreak alerts, contests and more. (No spam, we promise)