Apple is set to announce iOS 8 during WWDC next month, which will include new features, one of them being the all new Healthbook app. There have been plenty of reports, concepts and renderings for this new fitness app and it is believed that iOS 8 will come installed with this app.
If you're not familiar with the mockups and concepts for this app, you can see what it might look like using this interactive concept for Healthbook on your iOS device.
Jayaprasad Mohanan created this interactive concept and you can open this link on your iOS device to see what it could be like. This concept is purely based on previous mockups and other reports, hence the final version that Apple releases could be different. Healthbook will basically store all your health and fitness related information together, so you can simply check one app to know it all.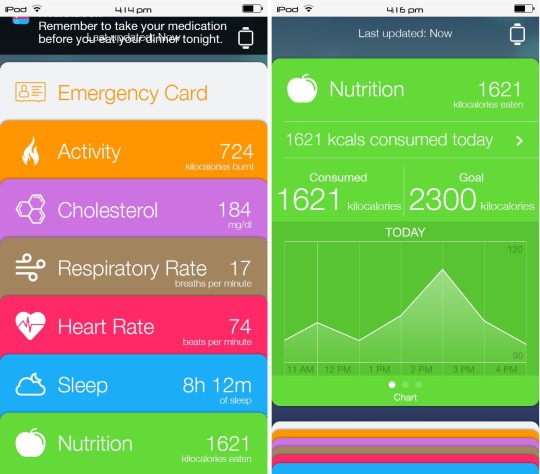 It has also been reported that Healthbook will work in tandem with the rumored iWatch and other third party accessories to collect data. Also, watch this video of the interactive concept that gives us a look at the various cards that Healthbook comprises of:
We are not sure if Apple will announce Healthbook along with iOS 8, but we won't have to wait long to find out. Rumors of Apple launching the iWatch have also been gutted in recent reports.
Do you like this interactive concept? Would a Healthbook app be useful for you?