Camera+ for iOS is probably the best photography app out there. It's cheap, has lots of features and gives you a lot of tools to play with. Tap Tap Tap, the developer of this amazing app, has released a major update that brings features like a Front Flash, Live Exposure, leveling and more!
In a funny blog post, the developer writes that this particular update was code-named Operation ÜberCam. Well, the app does get some uber features. Camera+ 3.6 brings something new to the tablet, something a lot of people who like to use the front facing camera in the dark will like.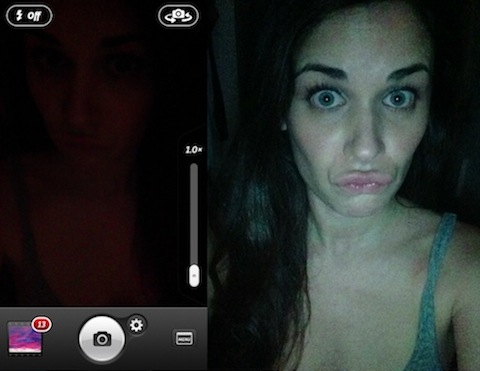 The Front Flash basically turns the display white and flashes to give you enough light to take pictures in the dark, using the front camera.
We predict that the number of duckface photos taken around the world will increase by an order of magnitude as a result. We apologize in advance.
Then, there's the new option called Horizon Level, which uses the gyroscope in your iOS device to determine whether you're taking a crooked photo or not. A line in the center shows you the horizontal level and helps keep your photos straight. Of course, some photos look better crooked.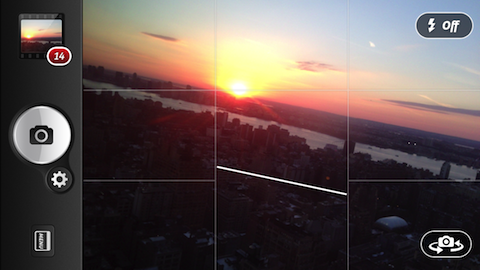 Another new feature is the Live Exposure, which lets you check things like ISO and Shutter Speed before you take the photo. This can come in handy when you're trying to get that perfect shot.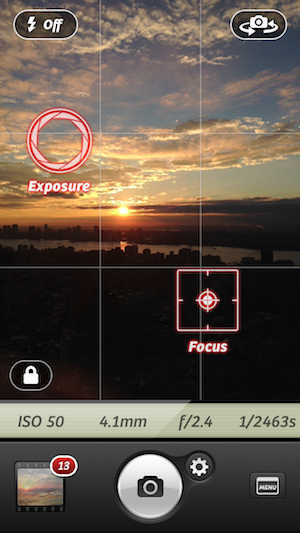 Those were the major updates in Camera+ 3.6, but that's not all. With Live Exposure turned on you see the complete frame in the viewfinder, there's no cropping. Apart from that various user reported and other bugs have been taken care of. It sounds like this is going to be a very smooth app.
Camera+ 3.6 is currently on sale and can be yours for just $0.99. The iPad version too can be yours for $0.99 as well. Grab it while you can and please do not post duckface photos on Instagram.
Download Camera+ for iPhone and iPod Touch [iTunes Link]
Download Camera+ for iPad [iTunes Link]