Bump, the popular file sharing service, has updated both its iOS and Android apps with a cool new ability. With the latest Bump app for iOS and Android, you can send files between your phone and your computer. It's fast, easy, works great and looks super cool! Last year in December, Bump added the ability to send any files between two phones including photos, videos and other data. Now they've updated the web service which enables the receiving and sending of any files from and to your phone.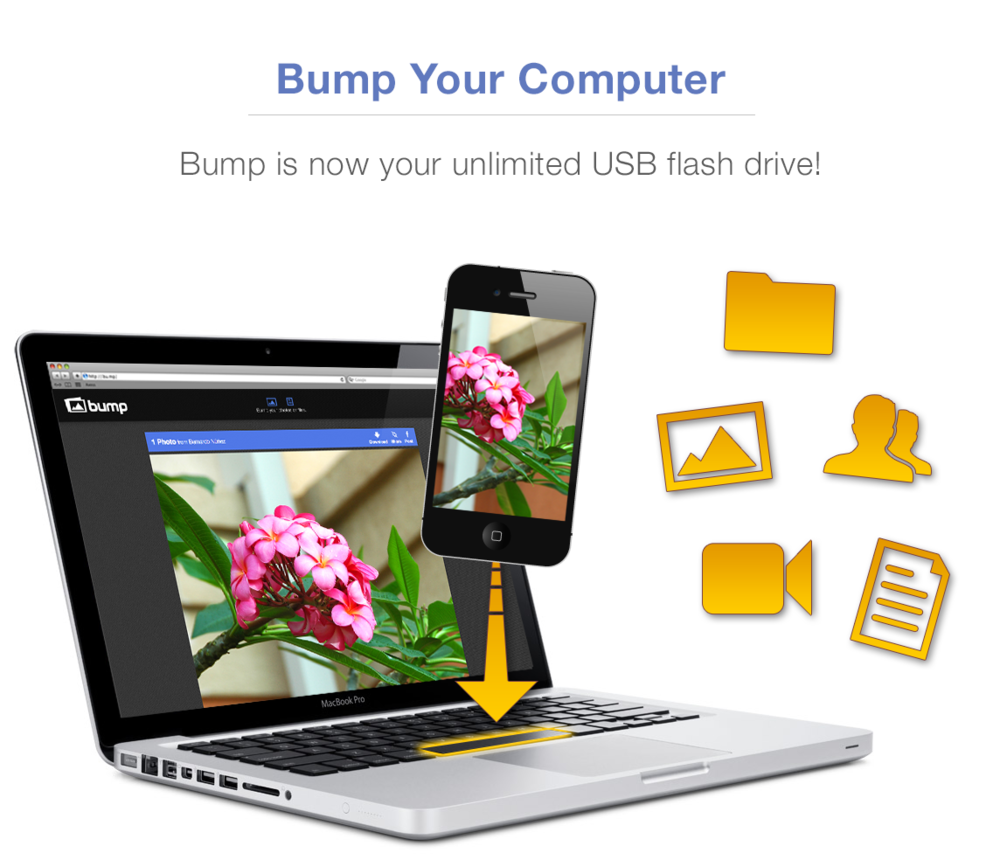 To send files from your iOS or Android device, all you have to do is go to http://bu.mp on your computers browser, open up the Bump app on your mobile device and hit the Spacebar with your phone. You'll then get a notification to Connect to your computer, upon which your files will be automatically sent to your computer. Of course, you'll have to select the files you want to send from the Bump app before you do tap the Spacebar.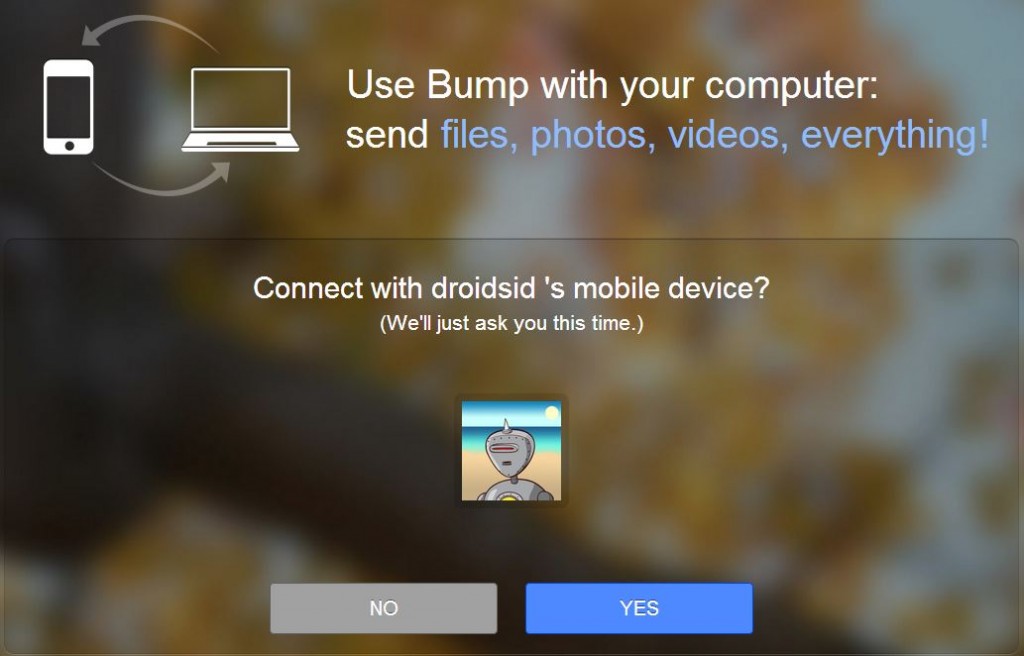 You can also send files from your computer to your iOS or Android device. Just bump your phone to your computers Spacebar and you should see a 'Send to device' button on the top right corner of your screen. Simply select the files and they'll be automatically sent to your mobile device. This means that you can literally use your mobile device as a flash drive and transfer files without any wires. Of course, there is a limit of 30MB when you're transferring one or a bunch of files.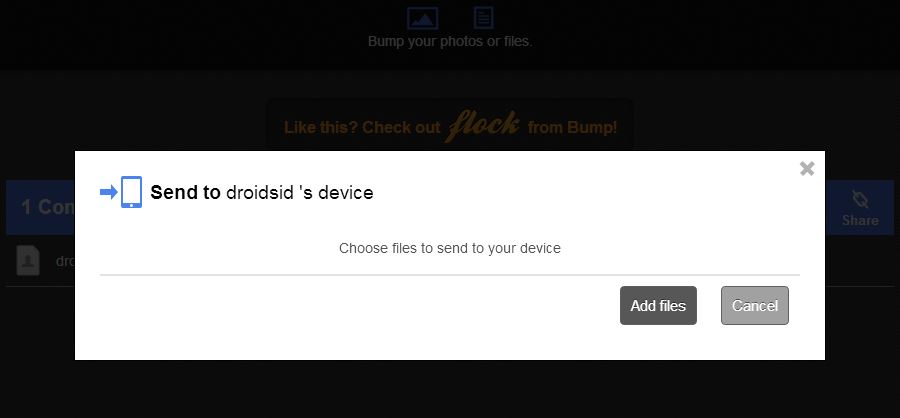 The new updated apps for both iOS and Android devices are available in their respective App Stores. And yes, you will need to get the latest update to make this new feature work flawlessly. Go get the new Bump app and try it out yourself. Make sure both your computer and mobile device are connected to the internet, preferably a fast one. It isn't required that both are connected on the same network.
Download Bump for iPhone, iPod Touch and iPad [iTunes link]
Download Bump for Android [Play Store Link]