Mac users rejoice. Borderlands 2, sequel to the awesome Role Playing Shooter, will very soon be available on the Mac App Store. Game publisher Aspyr Media announced that Borderlands 2 will hit the Mac App Store on November 20th.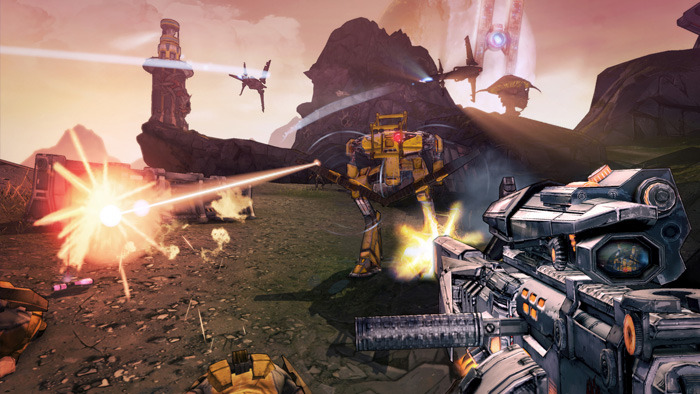 Borderlands 2 was originally developed by Gearbox Software and 2K Games. Aspyr is just doing some really nice work by bringing the game to the Mac. The game was released for PC and Xbox in September and has seen some very positive reviews. Following the success of Borderlands, the sequel features more players, characters, weapons, and environments. Ted Staloch, the Vice President of Aspyr Media stated:
"Aspyr prides itself on bringing the best in gaming to the Mac audience. Borderlands 2 is definitely among the best. Most sequels have a hard time living up to the first, but Borderlands 2 manages to improve on every cool aspect of Borderlands, and still finds a way to wrap the player up in a new story with a new experience."
The game has a pretty good story too and is definitely a lot better than the first Borderlands. Don't forget that you can experience the game on iOS by downloading Borderlands: Legends, which was recently released onto the App Store.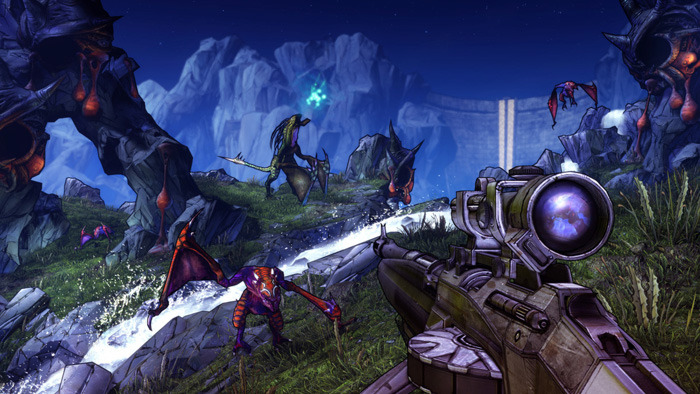 Fans can now pre-order Borderlands 2 for Mac over at GameAgent and it is priced at $59.99. You'll need Mac OS X 10.7.5 and above to run the game. Pre-ordering from GameAgent will also give you free access to Premiere Club content and unlock 'Gaige the Mechromancer' character. Any Borderlands fans over here?