If you've never played Pong you're probably from another planet or are at least 200 years old. Atari's classic game Pong debuted in the year 1972 as an Arcade game and was an instant hit among every one. To celebrate the game's 40th anniversary, Atari has released the next generation Pong game titled Pong World in the iOS App Store. And boy is it awesome!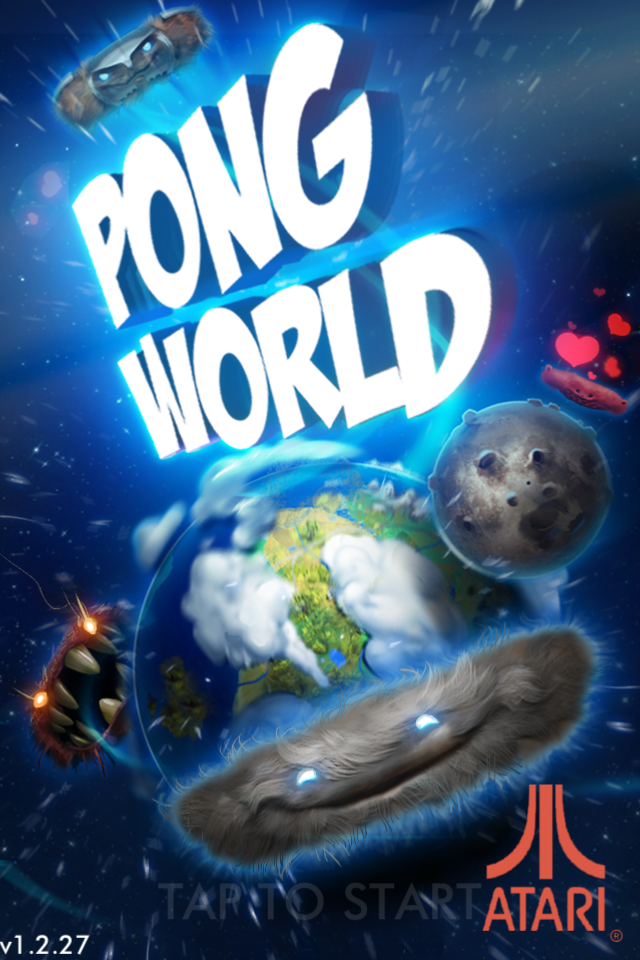 Pong World for iOS is based on the same classic gameplay, but comes with a load of new paddles and locations. These aren't normal paddles though, they are animated creature paddles called Shaggy, Chompers, Sir Bouncelot, Razzle and Gnop. This is Atari's first official Pong game for iOS; of course there's a classic Pong game in Atari's Greatest Hits, but this is different. You get to unlock 4 different locations, all of which have are super fun to play. The animated creature paddles can be customized with powers unique to each of them. It is indeed a Pong Game for the new generation.
There are three game modes called Conquest, Survival and Battle, the first is free to play and the other two need to be unlocked. You can unlock all the Paddles, levels and game modes by gaining more coins. This is hard to do, as you'll need a lot of coins to unlock new challenges and paddles. You can either buy more coins through in-app purchases or play for days on end. Each level/place has its own power-up such as Jungle Juice, Fog of Faith, Winds of Change and Moon Beams. Use these to your advantage to defeat your opponent. They can use it too, so play carefully.
Various other tricks such as ball spins can be used to defeat the opponent. Overall, Pong World still has the same addictive factor as the original, but adds new elements to make it more challenging and fun. Pong World is available for free in the App Store, so go grab it now and let us know what you think of it.
Download Pong World for iPhone, iPod Touch and iPad [iTunes Link]