New updates have arrived for Asphalt 7: Heat, Zite Personal Magazine and SoundCloud on iOS. These apps have been updated with new features, important bug fixes and other improvements.
Gameloft's Asphalt 7: Heat gets updated to version 1.0.5 and gets a couple of new challenges, a new track and 2 new cars. Gameloft recently released Modern Combat 4: Zero Hour, which features a brand new multiplayer mode and console-quality graphics. They have a lot of good titles on the App Store. Asphalt 7: Heat has also received a lot of positive reviews and is one of the best racing games currently available for iOS devices.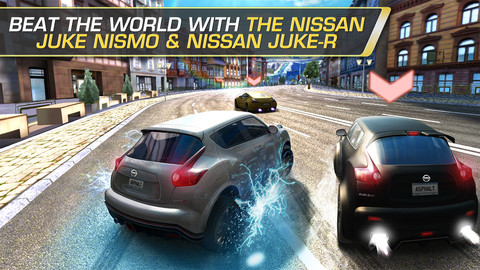 This particular update is mainly centered around Nissan and features 2 new Nissan challenges, a limited-time Nissan track in Tokyo and 2 new Nissan cars: Juke Nismo and Juke-R. That's pretty much all the new features in version 1.0.5.
Zite, too, has released a major update to their Personal Magazine app on the iPhone, iPod Touch and iPad. As per release notes, version 2.0 is 'faster, smarter and more beautiful'. There's a new tab called Explore, which helps you find new topics and you can jump to these topics from anywhere within the app. Link your Facebook account to get new topic suggestions and personalize Zite as per your needs. Zite now has about 40,000 different categories that you can explore, which was only 2,500 before. On the iPad, you can rate stories by swiping up or down. I'm not a huge Zite fan, but this new update might make me one. What about you?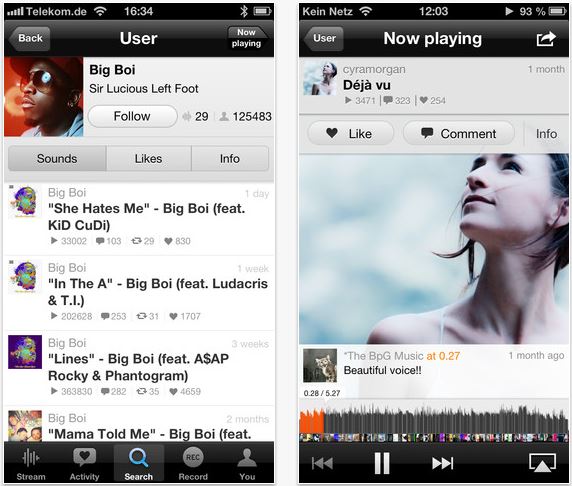 Another iOS app that has been updated is SoundCloud, a social music service where you can find, connect and share original music. Version 2.4 brings Reposts, a feature that is well-known to Tumblr and other social networking sites/services. Search has been updated with suggestions and improved relevant results. Facebook integration has also been worked on and the welcome screen now has better visual enhancements. Then there's the usual bug fixes and other performance, streaming improvements.
Asphalt 7: Heat, Zite Personal Magazine and SoundCloud all are available for free in the App Store.
Download Asphalt 7: Heat for iPhone, iPod Touch and iPad [iTunes Link]
Download Zite Personal Magazine for iPhone, iPod Touch and iPad [iTunes Link]
Download SoundCloud for iPhone, iPod Touch and iPad [iTunes Link]