Every year Apple releases its "12 Days of Christmas" app for iOS devices, which sets the stage for the giveaway of free content from the company's various digital stores. Last year these gifts included Score! Classic Goals, Broken Sword, and Sonic Jump, episodes of TV series like Sherlock and How I Met Your Mother, classic movies such as Chaplin's Modern Times, and music videos and tracks from One Direction, Kesha, and Maroon 5.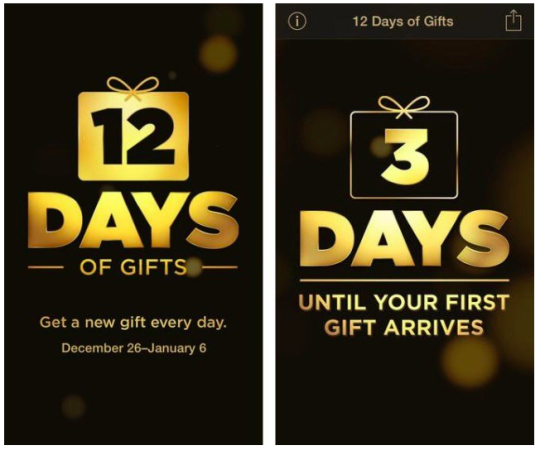 This year the company has renamed the app to "12 Days of Gifts," and can be set to ping you with new notifications whenever fresh gifts are made available. It is now available to download.
For the longest time this giveaway was only for customers in Europe, Canada and several other countries, but this year (in 2013) U.S. customers will have access for the first time.
The gift giving will start on December 26th and run through January 6th.