The 2014 FIFA World Cup is just a day away and to acknowledge that Apple has launched a new Soccer Fever section in the App Store. If you're an Apple user and a big Football (Soccer) fan, then you'll definitely want to check out this section. The Soccer Fever section has apps, games and more that will take care of your FIFA World Cup needs.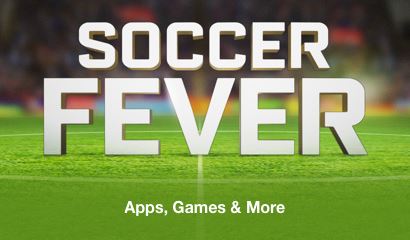 Brazil is where are all action is taking place and Apple has listed some apps that will help you learn more about this country. The selection of apps also include popular Soccer games, official apps such as the FIFA Official and a lot more. There are seven sections under Soccer Fever, namely, Soccer Apps, Soccer Games, Share the Fever, Discover Brazil, Soccer Books, Soccer Movies and Brazilian Music Essentials.
You could use apps from these sections to completely engulf yourself in the sport. The World Cup starts June 12th and ends July 13th, so get ready to download some apps and enjoy the action. Apps such as the official FIFA app will keep you in loop with the latest matches and other information. You could play the FIFA 2014 game in between matches to keep yourself in the game. You'll find the new Soccer Fever section in the App Store.
Who are you rooting for in the 2014 FIFA World Cup?