iTunes 11 wasn't the only piece of software Apple saw fit to update last week. Version 3.0 of iOS's Remote app also saw an iTunes 11-style overhaul, especially on the iPad. Remote version 3.0 includes enhanced searches, live editing of iTunes' "Up Next" playlist, and iTunes 11's Expanded View for browsing albums on the iPad.
Expanded View
There's not much I can say about the Expanded View featured in the remote app that I haven't already mentioned in my review of iTunes 11. The new album view is pulled straight out of Apple's desktop music player and we have to say that the colored lists look stunning on the iPad's high resolution screen. Unfortunately the new look only applies to Album View, as none of the other tabs received the same treatment. This feature in Remote is also exclusive to the iPad, which isn't so much of a shame because it wouldn't work nearly as well on the limited real estate of the iPhone or iPod Touch.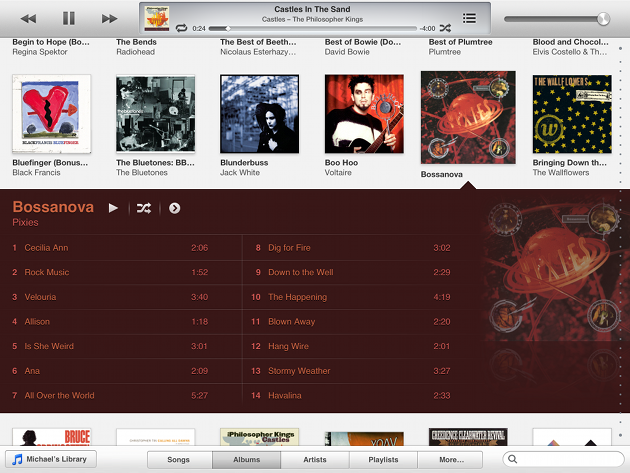 Up Next
Remote didn't only port over iTunes 11's looks; the software also allows users to take advantage of iTunes' Up Next feature, which allows listeners to swap out tracks in and out on-the-fly, all from your portable deice. This is a feature I'd love to see integrated into the iPhone's default music player, it's like a more flexible version of the on-the-go playlist, and it might just be a hint of things to come. Just press the list button on the iPad's control bar or the Now Playing screen on the iPhone or iPod Touch.
Searches
In the old version, Remote's searches were sluggish at best. Now Remote can search through your library while you type. It's not as splashy as iTunes 11's expanded view, and it's not the leap forward that the Up Next feature is, but it feels almost as responsive as a Spotlight search.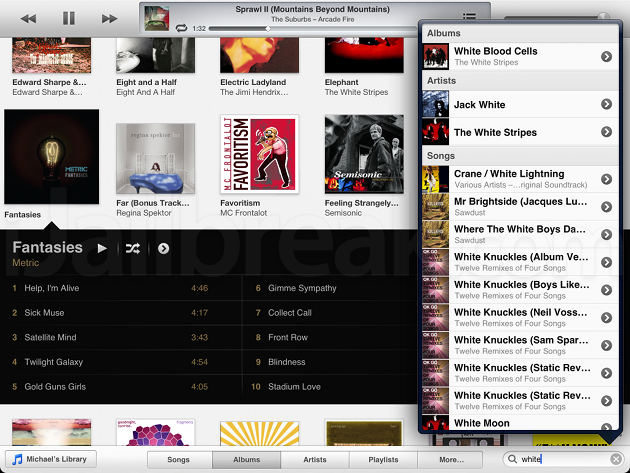 We'd love to see iTunes 11's features carried over to iOS even further–the Up Next features belong on every music player as far as I'm concerned, and the Expanded View for albums belongs on the iPad.

Download Remote for iPhone, iPad, or iPod Touch — FREE [iTunes App Store]
But what do you think of Apple's overhauled remote app? Share your thoughts on the new Remote app in the comments section below.