Angry Birds Toons Premiering On March 16th And 17th [VIDEO]
Rovio is trying every conceivable way to make as much money off the Angry Birds franchise as possible and can you blame them? The company already has a movie deal in the making and is probably off working on the next Angry Birds sequel, but that hasn't stopped them from announcing Angry Birds Toons.
That is right! You can now look forward to an actual Angry Birds cartoon series that will be premiering on the weekend of March 16th and 17th. Considering Rovio already has a lot of cartoon-like videos on their YouTube channel I am surprised it has taken them this long to do an actual cartoon series.
On the official website there is very little details on the cartoon series besides "Stay Tooned! March 16th and 16th."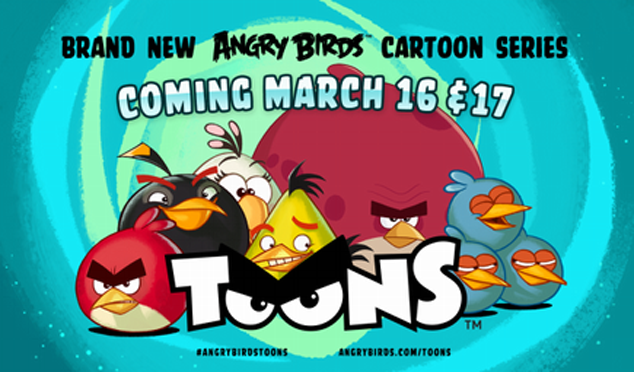 It hasn't been officially mentioned whether or not Angry Birds Toons will be a TV series or an online series. I am assuming it will be an online series just because the lack of information on what channels/networks it will be coming to, but you never know. We will keep you guys updated when more information on Angry Birds Toons is available, but until that time check out the trailer below and let us know your thoughts in the comments.
Make sure you stay subscribed through our social media feeds, so that you never miss a beat, by liking us on Facebook, following us on Twitter and joining our circle on Google+.
Hey, you! Join the iJailbreak Insider for weekly newsletters, Jailbreak alerts, contests and more. (No spam, we promise)