Angry Birds Star Wars is probably one of my all time personal favourite Angry Birds titles. Although a lot of people think the franchise is getting too repetitive, I thought the Star Wars variation was a nice refresher for the game.
Today Rovio has pushed an update for the game called "Escape from Hoth" that adds a whopping 20 new levels to the game. There is also mynock pigs, 2 bonus levels and an epic boss fight that is sure to keep you entertained. All-in-all Rovio does a great job at making their games a great bang for your buck. Not only do you get a lot of content when you purchase an Angry Birds Game, but you also get regular updates.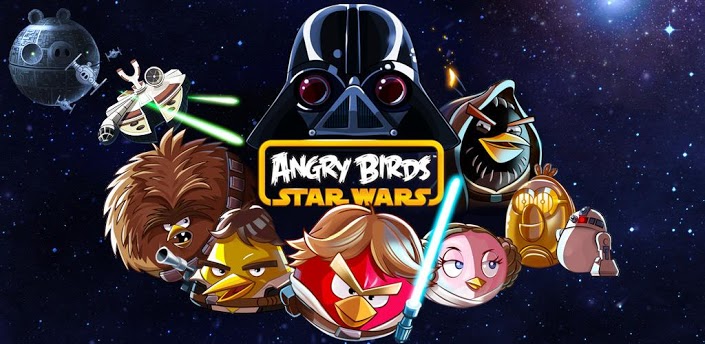 The Angry Birds Star Wars "Escape from Hoth" update description reads as follows…
After the epic Battle of Hoth, the Rebel Birds have barely escaped the ice planet with the Pigtroopers in close pursuit! There's an asteroid field close by that could provide some cover… but watch out, there's more to it than meets the eye!

Make your way through 20 nail-biting levels!

Discover 2 new bonus levels!

Watch out for mynock pigs in the belly of the asteroid!

Make a daring escape in an epic moving boss fight!
You can download Angry Birds Star Wars if you have not already purchased the game for $0.99 in the App Store and free of cost on Android. iPad users can get the HD version for $2.99 and Windows users will have to pay $4.95.
Download Angry Birds Star Wars for iPhone and iPod Touch [iTunes Link]
Download Angry Birds Star Wars HD for iPad [iTunes Link]
Download Angry Birds Star Wars for Android [Play Store Link]
Download Angry Birds Star Wars for Mac [Mac App Store Link]
Download Angry Birds Star Wars for PC