Rovio's much anticipated game, Angry Birds Star Wars, has finally been released. As promised, the Finnish developer has released the latest Angry Birds Star Wars game on a wide range of platforms.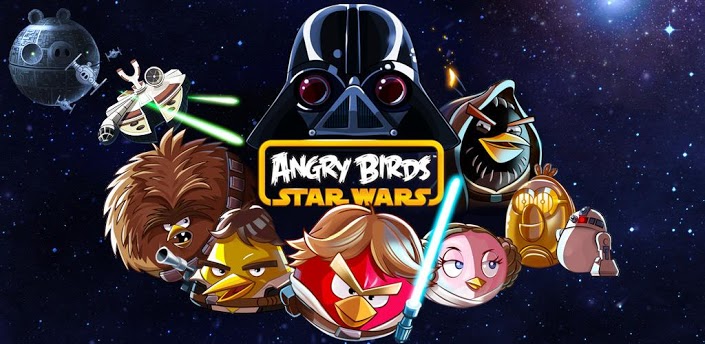 In collaboration with Lucas Film, Angry Birds Star Wars brings the legendary characters from 'Star Wars' to the game we all love. The Angry Birds are dressed as Star Wars characters such as Luke Skywalker, Obi Van, Han Solo, Princess Leia, Chewbacca, R2D2 and C3PO.
Them bad piggies obviously take the role of Darth Vader, Storm-Troopers etc. We've already showed you plenty of gameplay footage, which involves the use of lightsabers, Jedi Mind tricks and more.
Join an epic adventure with the Angry Birds in the legendary Star Wars™ universe! Use the Force, wield your lightsaber, and blast away Pigtroopers on an intergalactic journey from the deserts of Tatooine to the depths of the Pig Star — where you'll face off against the terrifying Darth Vader, Dark Lord of the Pigs! Can you become a Jedi Master and restore freedom to the galaxy?
There are about 80 levels for you to play in Tatooine and the Pig Star, which would surely awaken the Star Wars fan in you. There is lots of bonus levels to be unlocked as well.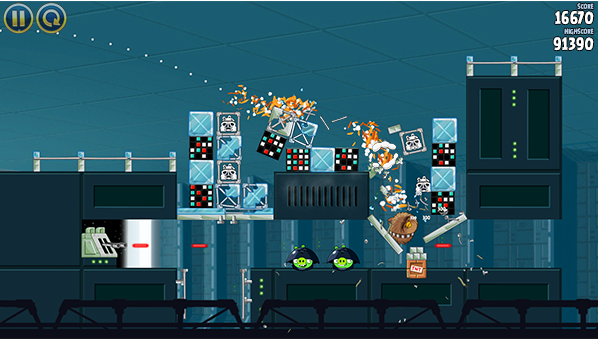 An in-app purchase can also get you unlocks for 40 Dagobah Challenge Levels with Jedi Master Yoda. Watch the cinematic launch trailer for Angry Birds Star Wars below.
Like I said, the game is available on almost every platform out there, except Linux and BlackBerry. You can play Angry Birds Star Wars on iOS, Android, Kindle, Windows Phone 8, Mac OS X, PC and Windows 8. You can download the game on Windows Phone 8 and Windows 8 by visiting the stores on the devices.
Available for $0.99 on the App Store and free of cost on Android. iPad users can get the HD version for $2.99 and Windows users will have to pay $4.95.
Download Angry Birds Star Wars for iPhone and iPod Touch [iTunes Link]
Download Angry Birds Star Wars HD for iPad [iTunes Link]
Download Angry Birds Star Wars for Android [Play Store]
Download Angry Birds Star Wars for Mac [Mac App Store Link]
Download Angry Birds Star Wars for PC