Angry Birds Seasons will soon be getting an update called 'Back to School' and according to a trailer released by Rovio, it will be introducing us to a new bird. Rovio had only teased about this new character before, but now is revealing that it will be a female bird.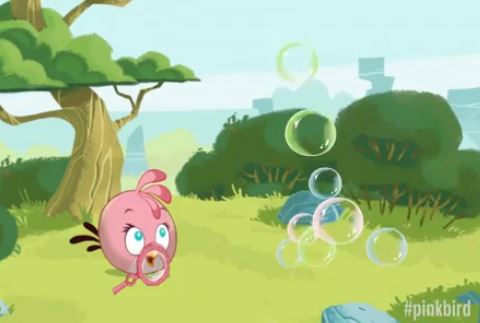 The new video shows us who this new bird is and what it can do. Firstly, it's simply called the Pink Bird and secondly, it has this bubble wand that can be used to fool the Pigs. We're not sure how the Pink Bird will use bubbles to destroy the pigs and protect the bird eggs. Perhaps the bird can trap the pigs in a bubble and make them float away. Anyway, this sounds really interesting and we can't wait for the update. Check out the video below…
What do you think the Pink Bird and the Bubble wand can do? Let us know in the comments section.