Rovio's Angry Birds has seen many different titles so far, the latest being Angry Birds Star Wars. The Finnish company keeps its customers happy by pushing out timely updates to all of their titles. The latest being Angry Birds Seasons. To blend with the approaching winter season, Angry Birds Seasons gets a new winter themed episode.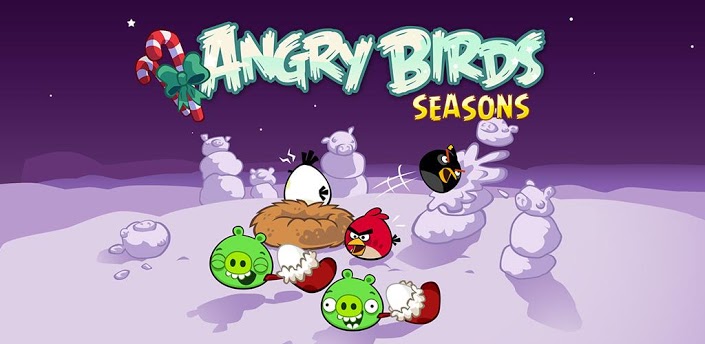 Angry Birds Seasons Winter Wonderham is the name of the latest episode that brings in a nice winter theme to the game. It's snowing, cold and there's lights everywhere. Why's it called Wonderham? For the bad piggies of course, who are also enjoying the snow and the holiday season. The new winter theme also features the Aurora Borealis, which makes the levels colorful despite the winter theme.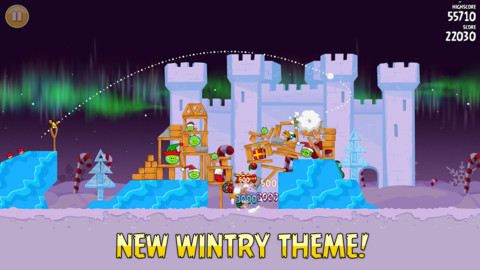 The new episode gives you 25 new levels, with new obstacles made out of ice. You can slide those Angry Birds on the icy structures and get your revenge. There are three secret levels that can be unlocked in this episode as well.

The ice and snow world in Harbin, China is getting a special Angry Birds section. To celebrate this, Rovio has also added a special Harbin level in the Winter Wonderham episode. The new episode is available on both iOS and Android, so get downloading. It is free on Android, $0.99 on iPhone/iPod Touch and $2.99 on the iPad. You can enjoy the new levels while sipping on some hot coffee.
Download Angry Birds Seasons for iPhone and iPod Touch [iTunes Link]
Download Angry Birds Seasons HD for iPad [iTunes Link]
Download Angry Birds Seasons for Android [Play Store Link]