Angry Birds is without a doubt one of the most popular games on the App Store and while some may argue that the game is getting old (I would have a hard time arguing with you there), it is still a fun way to kill some time. There is a ton of different version of Angry Birds from Angry Birds Seasons to Angry Birds Space, which one is your favorite comes down to personal preference, but in case you don't own Angry Birds Rio you will be glad to know it is going free for a limited time!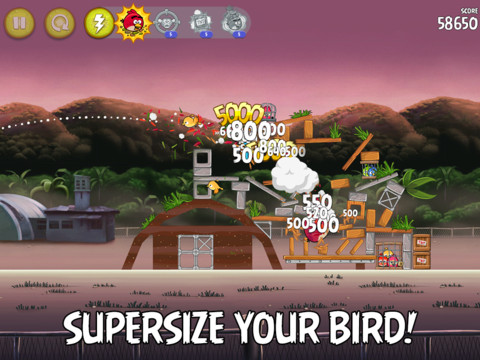 That is right. Angry Birds Rio is available for the iPhone, iPod Touch or iPad completely free for a limited time. Rovio rarely ever does such promotion, so you better take advantage of the game before it goes back to its original price. In this particular version of the game the Angry Birds are kidnapped and taken back to the magical city of Rio de Janeiro, where they eventually escape their captors and set out to save their friends.
The game comes with the following features:
Six fantastic episodes with 180 exciting levels, plus 24 new bonus levels!
Completely new achievements!
Special Hidden fruits – discover them all!
Put your Angry Birds skills to the ultimate test in spectacular boss fights!
What are you waiting for? Download Angry Birds Rio for free now by using the direct App Store links below.
Download Angry Birds Rio for iPhone and iPod Touch [iTunes Link]
Download Angry Birds Rio HD for iPad [iTunes Link]