Just in time for Christmas, Rovio has released an update for Angry Birds Rio bringing in new levels, power-ups and more. Lima Sky has also gone ahead and released a Doodle Jump Christmas Special update, with new graphics, paths, monsters and more.
Christmas is getting closer and I'm sure you want to get festive updates for all of your favourite games. The Angry Birds Rio update brings 24 new levels and a lot of other cool new features. With the new power-ups now available in Angry Birds Rio, you can use new methods to destroy the pigs and rescue your friends (birds). There are 20 new free power-ups to choose from, which can be unlocked by checking the game everyday.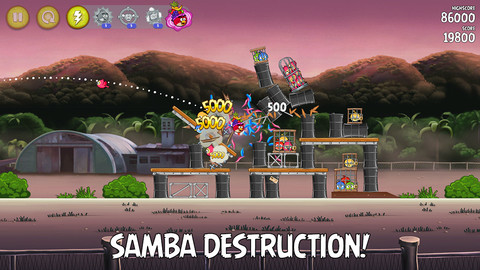 To make things even more fun, there's a new Sling with laser targeting and Super Seeds that can supersize those Angry birdies. Unlock 18 special Star levels by collecting all the stars, unlock 6 Mighty Eagle levels by gathering all the feathers. Rovio has also released a new Christmas themed song featuring the Angry Birds, proceeds from which go the Save the Children NGO.
Like Angry Birds Rio? Update to the latest version for free if you already have the game installed. Rovio isn't the only one in the Christmas mood. Lima Sky, the developer of the extremely popular game Doodle Jump, has also released a new Doodle Jump Christmas Special version for iOS.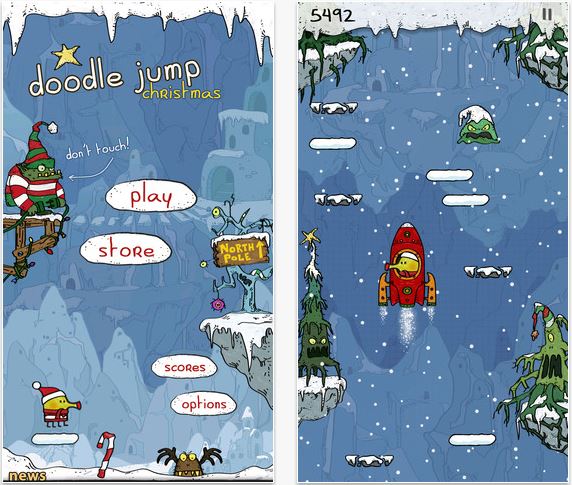 The Doodle Jump Christmas Special comes with a brand new theme, with snow covered paths to the North Pole. It also features plenty of new challenges, monsters, power-ups and gifts. Collect the Christmas gifts and escape the monsters to gain high scores. The gifts contain coins and other surprises, which get bigger as you climb higher. Exchange coins for five new outfits, a magical resurrect tea pot or a head-start rocket. It's your call.
Anyways, have a very Merry Christmas and enjoy these games.
Download Angry Birds Rio for iPhone and iPod Touch [iTunes link]
Download Angry Birds Rio HD for iPad [iTunes Link]
Download Doodle Jump Christmas Special for iPhone, iPod Touch and iPad [iTunes link]