iOS apps Shazam and Angry Birds have been updated with new features. The Shazam app for iOS gets a brand new tagging screen and plenty of other new features. Angry Birds turned 3 years old yesterday and to celebrate this, Rovio released a new birthday episode.
Firstly, Shazam for iOS version 5.5.0 gets an all new Tagging screen that responds to the music, instead of the previous sweep action. The new version also gets offline Tagging, which means that you can Tag a song and get its details when you are connected to the internet. You can Search for your Tags, pretty much like a Google search for artist. Sharing your Tags on Google+ is now possible too.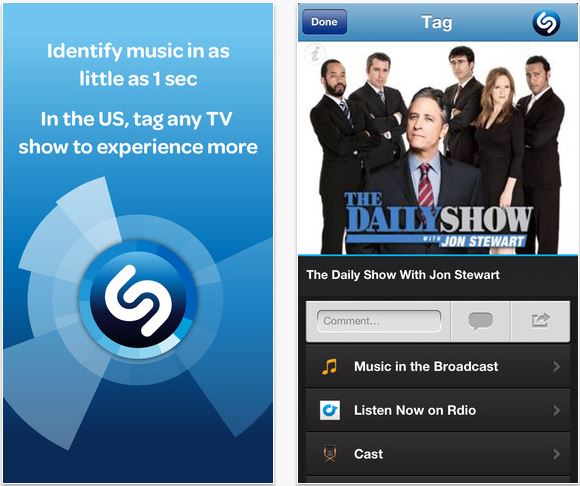 Apart from that, the usual bug fixes and minor improvements such as the return of Pull to Refresh to Shazam friends is present.
Rovio, to celebrate the 3 year Anniversary of Angry Birds game, has released a new 'Birdday' episode that brings about 30 new levels.
Happy Birdday! Can you believe that Angry Birds is turning three? We sure can't! Celebrate with 30 NEW LEVELS, birdday cake, and the bubbliest bird ever — Pink Bird! But watch out for the cake — it's not a lie, but it packs a BIG punch!
There is lots of explosive cake and 15 birthday themed levels for you to play. And there's also the Pink Bird, which was first seen in a Back to School version of Angry Birds. Bad Piggies also are a part of the update, seen in 15 pig themed levels. Oh, and the original Angry Birds game finally gets the much needed iPhone 5 support.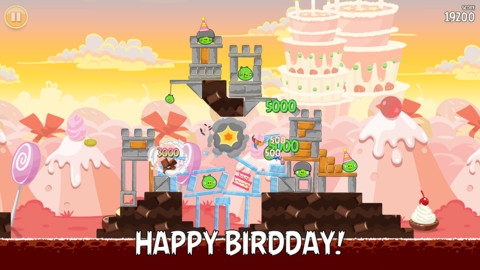 Version 3.0.0 of Angry Birds is available in the App Store for $0.99, whereas Shazam is a free download. Try out the updates and let us know what you think in the comments section below.
Download Shazam 5.5.0 for iPhone, iPod Touch and iPad [iTunes Link]
Download Angry Birds 3.0.0 for iPhone, iPod Touch and iPad [iTunes Link]