Ever since Facebook acquired Instagram it was a known fact ads would be coming. In fact, even before Instagram was acquired by Facebook it was common sense that the free service would have to be monetized someday and that day is coming very soon.
Instagram has taken to their official blog to showcase what ads are going to look like in Instagram and they look exactly how I think most people expected them to look like… not very different from regular posts you see in your feed. The only difference is the timestamp is replaced with the word sponsored on ads.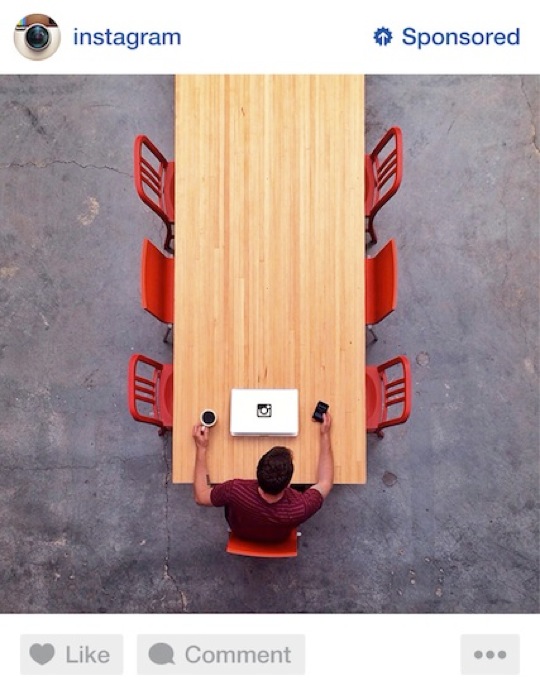 Upon tapping on this sponsored link it will take you to a page with more information on Instagram advertising. As for the image itself and whether or not it will be linkable to say the advertisers website, it will not be. It will act like any other Instagram photo appearing from someone you follow. You will be able to like and interact with the photo, and upon clicking the username of the advertiser will be taken to their profile where you will see all of their pictures, have the ability to follow them and click a link in their bio if one is present.
Following up on the example ad Instagram shared, their PR agency further elaborated how the ads would work.
In background, anyone with an Instagram account can include a hyperlink in their profile (that "bio" portion at the top of their feed). The ads themselves will not be hyperlinked, but someone interested in the brand can click on the brand's username to be taken to their feed and whatever link the brand features. However, it should be noted that ads on Instagram are designed to help brands build awareness and tell their story visually, just like a magazine ad – they are not designed to drive transactions.

Note, too, that we shared the list of initial advertisers on the About Ads explainer – the list is: Adidas, Ben & Jerry's, Burberry, General Electric, Lexus, Levi's®, Macy's, Michael Kors, PayPal and Starwood.
As for when you can expect ads to land it was said "if you're in the United States, you'll see the sample ad above sometime in the coming week." The international rollout of ads will soon follow.
What do you think of ads on Instagram so far? Be sure to let us know in the comments section below.